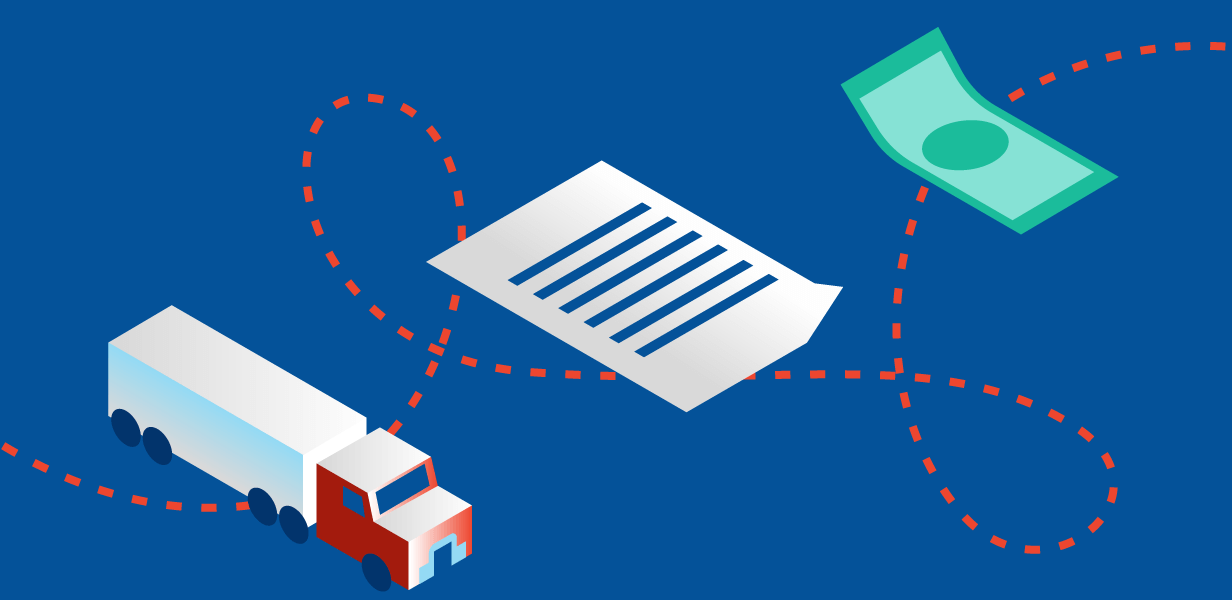 Freight factoring is the answer to maintaining a positive cash flow for owner-operators and those who run a small fleet.
Freight Factoring
Freight factoring is the process of selling your invoices to a factoring company in return for immediate cash instead of waiting up to 90 days for your customer to pay. Trying to collect invoices can be an arduous process and waiting to get paid is not only frustrating but can lead to complications for your trucking business.
By using a factoring company, not only do you eliminate the wait time by receiving direct funds, you also can experience greater peace of mind by allowing the factoring company to deal with invoicing. It's a great tool to help owner operators grow their business.
Importance of Cash Flow in Trucking
Having a positive cash flow allows owner operators to cover overhead and operational costs of running a trucking business. It's essential that you maintain a flow of cash to cover your expenses and stay out of the debt. Freight factoring can help you pay for things such as:
fuel
wages
equipment
insurance
repairs and maintenance
tolls, fees and more
Can I Factor If I Have Bad Credit?
Don't worry! Your ability to use freight factoring isn't based on your credit, rather it's based on your customer's creditworthiness instead.
Is There a Catch With Freight Factoring?
No catch! Invoice factoring pays you immediately allowing you to streamline your cash flow and focus on growing your business instead of hassling to collect from your clients. In exchange for its services, a factoring company charges a percentage rate of the invoice total.
Different factoring companies offer different rates, fees, and terms. It is important to choose a factoring company that is specific to your industry. Their knowledge and expertise will be helpful in making factoring a seamless process for you.
Does Trucker Path Offer Freight Factoring?
Yes, we do! Trucker Path InstaPay is freight factoring ideal for owner-operators or small and medium sized fleets. You can easily sign up and send documents (rate confirmation and bill of lading) right from your mobile device. There are no contracts or minimum commitment and InstaPay has a one-time flat fee at a competitive rate with no hidden costs or fees.