Give your drivers the app that helps make them more Efficient, Safe and Productive.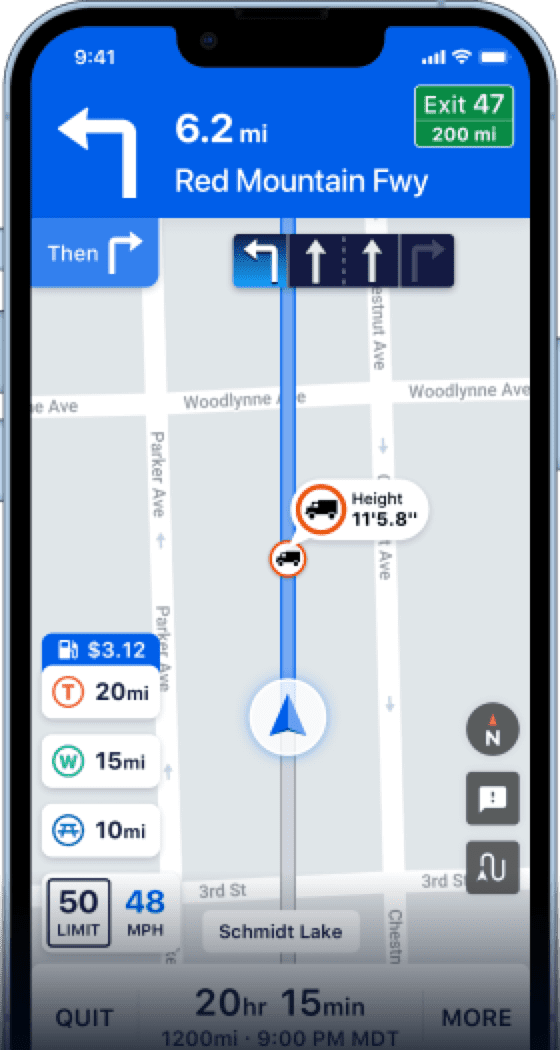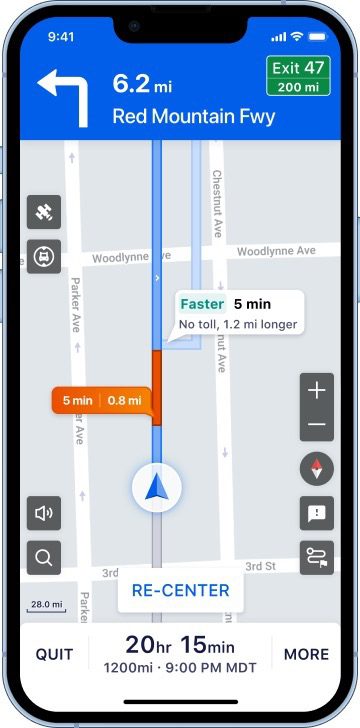 Real Truck Navigation, Parking Availability & More
We began with truck-based navigation similar to many others, but the millions of crowd-sourced contributions from our community of drivers make Trucker Path the ultimate mapping and navigation tool. Both you and your drivers will appreciate the safety and productivity benefits it provides:

Safe Navigation
Recommended routes avoid low overpasses, sharp turns, poor roads and more to make trips safer.

Enhanced Productivity
Drivers can easily waste an hour a day looking for available parking. But with the Trucker Path app, they can find available parking instead of driving around looking for it.

Efficient Routing
Save time knowing your drivers are on the fastest, safest route from origin to destination.
Fuel expenses are always a drain on profitability, especially now. When you give your drivers the Trucker Path app, you also gain the ability to optimize your fuel spend and enjoy the savings.
Simply enter the truck's MPG and beginning tank volume in the operator portal and Trucker Path identifies pre-determined fuel stops and fill levels for your driver, ensuring you're always purchasing the cheapest fuel available along the route. You'll be amazed by the amount of money it can save you on fuel costs.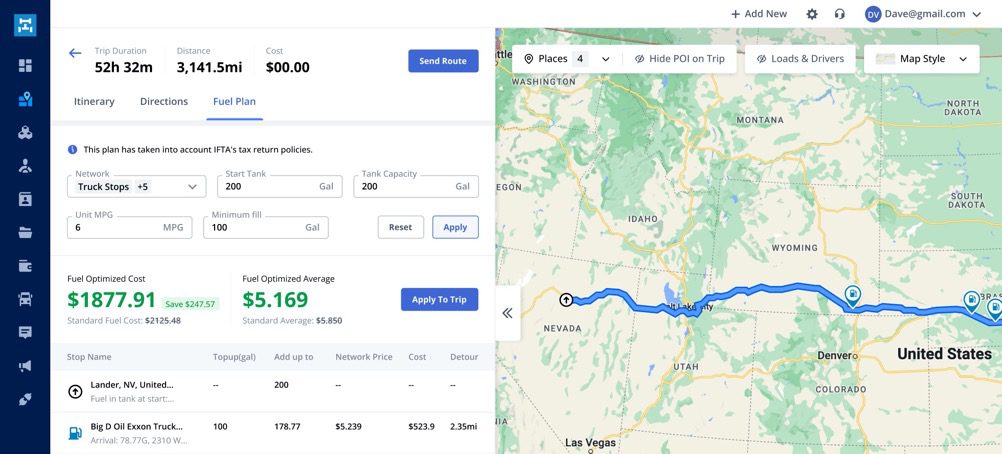 Putting your logo and brand on the most popular app for drivers positions your company as a true leader in the industry that treats your drivers right.
Customize the look & feel of the Trucker Path app so it matches your company branding. Your drivers will love it, and it displays your company identity to others that will help you grow brand awareness and loyalty.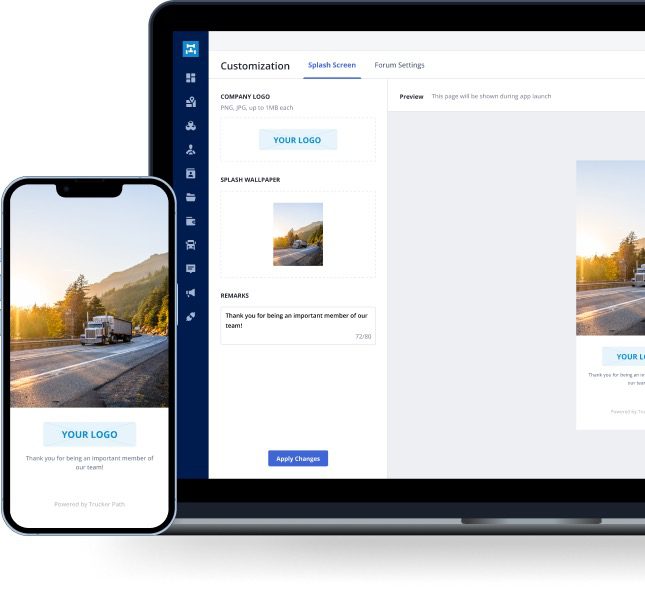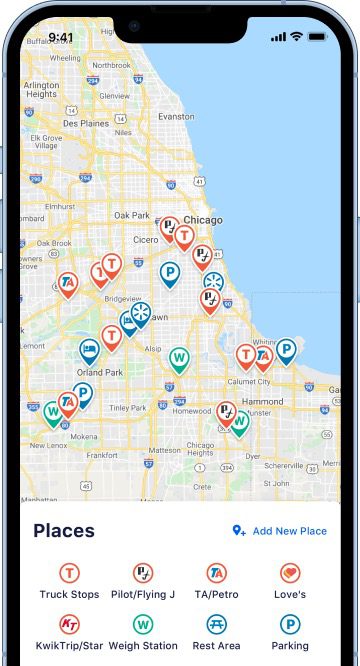 300,000 Trucking Points of Interest
The Trucker Path app features all of the key places for drivers to stop throughout the nation along with ratings and reviews from their peers. They will appreciate the easy, informative access to all the points of interest they need along with the ability to filter the ones that matter to them most.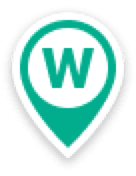 Affordable Pricing to Fit Any Budget!
Driver App & Fuel Savings Planner
Diamond level Trucker Path access
Click "Learn More" below for pricing
Risk free! Cancel at any time.