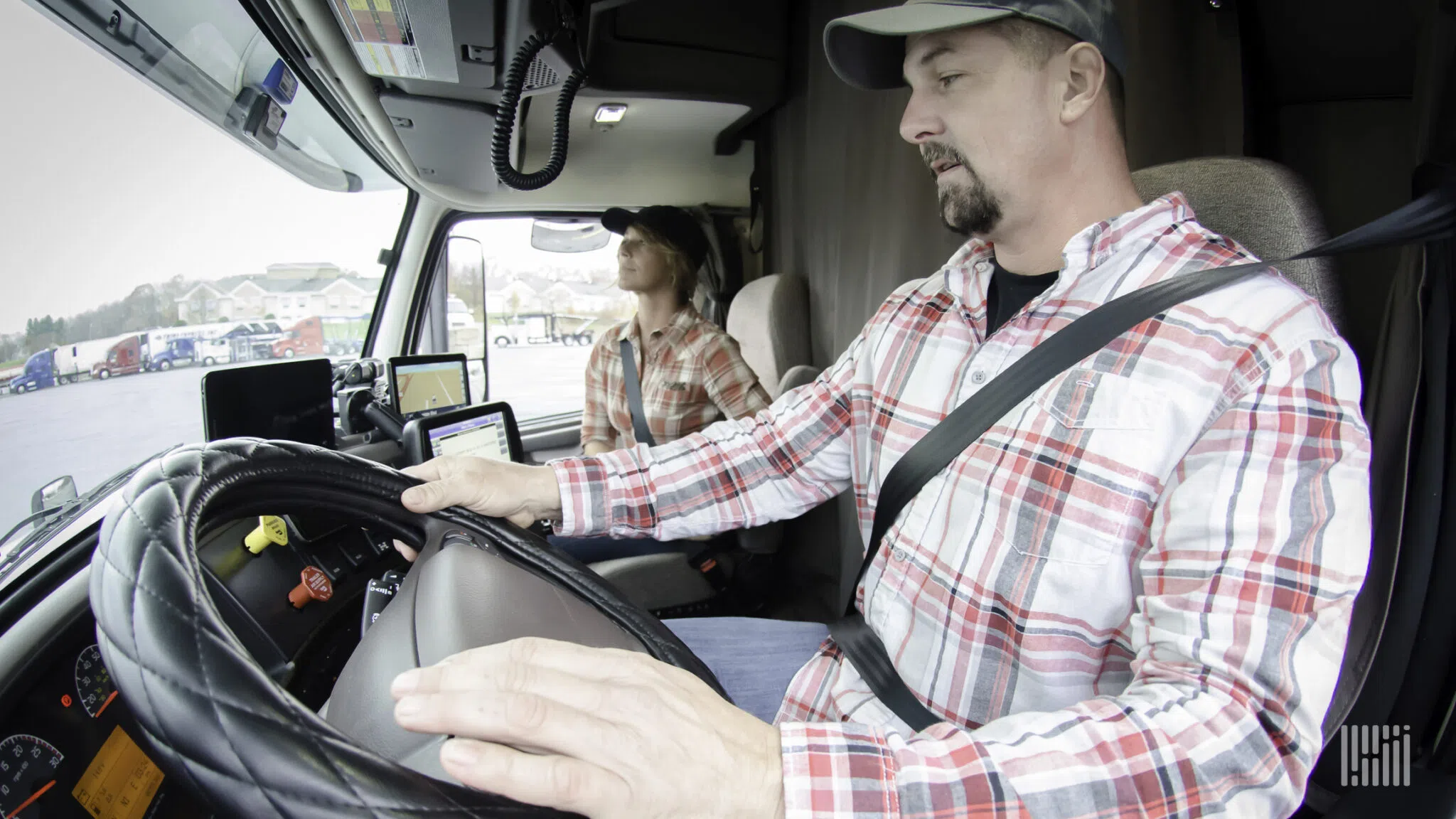 High driver turnover is an issue almost everyone in the logistics industry is familiar with, if not grappling with, as drivers jump between carriers in pursuit of better opportunities.
Drivers leave jobs for a variety of reasons — to receive a sign-on bonus or pay raise at a different trucking company, to seek routes closer to home, to find better management or even to change professions.
Trucker Path has been giving truck drivers tools since 2013 to make navigating life on the road more enjoyable and efficient, keeping more people in the driver's seat. It does this through one critical action: listening to drivers.
"So many companies in the logistics industry funnel a large amount of money into technology development, but few remember to ask those who are using the technology daily what their needs are and what works best for them," said Chris Oliver, chief marketing officer at Trucker Path.
At its core, Trucker Path is an app built off of crowdsourced feedback from drivers. While drivers are likely to find benefits and drawbacks working for any motor carrier, they encounter the same day-to-day realities that come with driving a semi-truck no matter what company name is on their door. Trucker Path listens to what drivers need and hands them the tools to mitigate some of the most common struggles they face everywhere they go.
Tied for No. 1 on the list of issues drivers face are compensation and truck parking, according to the American Transportation Research Institute's 2021 survey of critical industry issues. The next top four spots are detention and delay at customer facilities, fuel prices, driver training standards and hours-of-service rules.
By crowdsourcing information from drivers, Trucker Path helps them plan their routes and enables them to alter those plans when necessary. It helps them find available parking, be prepared for weigh stations, know what to expect at shipping docks and helps drivers save money on fuel. Trucker Path does this by connecting drivers with hundreds of thousands of points of interest along their routes and sharing the ratings, reviews and real-time updates provided by millions of other drivers within the Trucker Path community.
"It's almost a symbiotic relationship between the platform and technology and the driver base itself," Oliver said.
Drivers can see and share information such as availability of truck stop overnight parking, quality of truck stops, whether a weigh station is open and its wait time, shipping dock wait time, as well as nearby maintenance facilities, restaurants, stores and more.
The app also shows fuel stations and fuel-optimized routes that help drivers save money along the way to their destinations. Other insights, such as specific truck entrances at docks and the ability to share feedback regarding sharp turns and other truck restrictions, provide even greater navigational efficacy for drivers as they plan and drive their routes.
By providing feedback in the app about these points of interest, drivers are able to help other users.
Trucker Path recently also launched its COMMAND TMS solution, which integrates into the Trucker Path app. COMMAND allows carriers to do such things as manage drivers and assets, source loads, build jobs, dispatch, provide instantaneous location and progress updates, scan documents and create invoices.
"Having your TMS directly tied to the most popular app for truckers makes for a much easier experience and smoother implementation and user experience for both sides," Oliver said. "About a third of long-haul drivers already use Trucker Path as it is. So there's a very good chance from a fleet perspective that when you implement COMMAND, what you're really doing is using the driver's preferred tool they're already using to serve the fleet's purposes."
DISPATCH is another new service recently made available by Trucker Path. Personal dispatchers take the time to get to know their driver customers, including their lane and commodity preferences, where they live, how long they like to run, and what their favorite restaurants are, in order to help find them the best jobs that not only pay well but adhere to their personal preferences. Once the loads are sourced and agreed to, the dispatchers send the job to the driver's Trucker Path app, which allows them to either accept or reject a load.
"The dispatchers themselves are really a conduit or concierge to all our technologies, helping customers recognize all the benefits we offer via a personal touch and a familiar voice," Oliver said.
Giving drivers the ability to make their daily work lives more productive and convenient is a direct path to boosting driver satisfaction and increasing efficiency and productivity for the entire company.
Source: FREIGHT WAVES