Partner with Trucker Path
Join us in creating the future of the trucking industry
TruckLoads is a revolutionary platform connecting your private network with carriers. With unmatched capabilities we provide you with access to the largest community of U.S. truckers with more than 600,000 active users from Trucker Path, America's #1 mobile app for truckers.
As a Trucker Path partner you will enjoy the greatest exposure with access to the largest community of truckers in America. Our experienced professional team solves the industry's biggest problems using the best technology available in order to promote your connections with carriers.
Would like to work with us? Please contact us at

The world's most popular web based Transportation Management Software (TMS) system to manage your entire logistics business. Works from any web enabled device. No contracts, downloads, setup, hardware or hassle. Seamlessly connected to Trucker Path.
Read about our partnership with AscendTMS

PostEverywhere is an online freight posting solution that helps you post all your loads to 50+ load boards simultaneously, from a single interface. Designed for shippers and freight brokers, PostEverywhere puts you in control of your load postings and helps you to gather competitive rates, increase load visibility, and locate available trucks faster.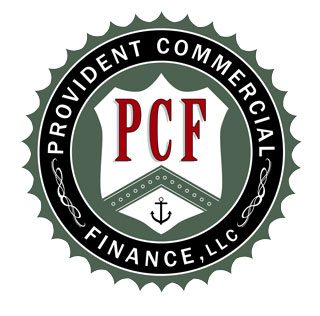 Provident Commercial Finance
Provident Commercial Finance serves the needs of clients on a daily basis through the continuous, uncompromising, honest, dependable effort that is required to earn loyalty. Jason, Talley, and the team have been in the Factoring industry for over 100 years combined and make accounts receivable the key to unlocking the potential of a business. Cash flow is the foundation of any business and we provide the money needed to grow, as quickly as your business model will allow.
SaferWatch is the #1 source for the most accurate and updated motor carrier information in the industry. But we don't stop there. We offer 100% of the information and tools you need to conduct an efficient and risk-free business in one location. Want more? We do this all for a fraction of the price of others offering you less.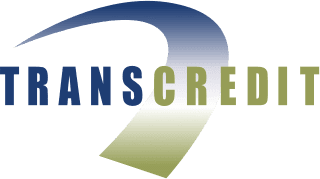 TransCredit offers credit score information and services for business geared to the Transportation Industry. Visit TransCredit today for online credit report access.

At TruckDrivingJobs.com, our main goal is simple – to get drivers the perfect position that they have been looking for. We have aligned ourselves with some of the top names in the industry and have 1000's of listings for positions nationwide to ensure that drivers have access to the best job openings available. TruckDrivingJobs.com welcomes anyone from the most experienced of drivers to students just getting on the road to find their next career with a company that treats them like a professional. Finding a job that matches your talents shouldn't be a difficult process – let TruckDrivingJobs.com bring the opportunities to you.

Transportation companies that work with McLeod Software find the best ways to improve customer service levels and operating ratios, attract and retain the best drivers, and drive automation to destroy inefficiency. We are the leading provider of transportation dispatch, accounting, operations and brokerage management software, and document management systems.

Transport Pro is a leading cloud-based transportation management software (TMS) that offers cutting-edge technology to fleets, brokers, and 3PLs. As a fully integrated platform, Transport Pro serves as the main hub for all business operations, and helps transportation companies automate the entire lifecycle of a load, from dispatch, imaging, billing, settlements, accounting, and reporting. Easily implemented across multiple locations, Transport Pro is built for transportation companies that are ready to scale their operations.

TruxTrax is built for your compliance, safety and fleet management needs, providing you with Electronic Logbooks, FMCSA compliant ELD, GPS Location Tracking, Real-time tools and automated reporting.
From the mobile app directly to the dashboard, TruxTrax Reporting calculates your IFTA, Fuel, Mileage, Trip and Expense, giving you a complete view. Driver duty status, driving time, and availability are automatically sent from your ELD to your ELogbook.We can help you adapt to the needs of an evolving industry. Get connected with our ELogbook, ELD, Real-time tool and Reporting solutions designed just for you.

Turvo provides the world's leading collaboration application designed specifically for the supply chain. The Turvo platform connects people and organizations, allowing shippers, logistics providers, and carriers to unite their supply chains, deliver outstanding customer experiences, collaborate in real time, and accelerate growth. The technology unifies all systems, internal and external, providing one end-to-end solution to execute all operations and analytics while eliminating redundant manual tasks and automating business processes. Turvo customers include some of the world's largest Fortune 500 logistics service providers, shippers, and freight brokers.