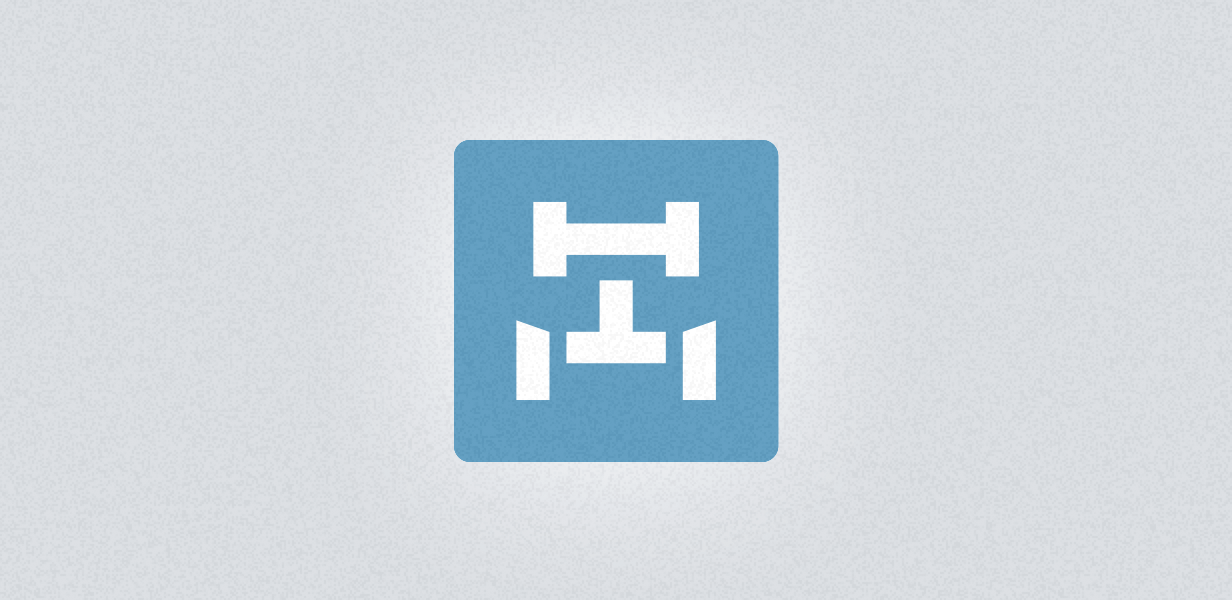 For Canadian Stacy Hill, his third turn as a trucker may well be his most satisfying. "If you look at the capital cost of buying your own truck and trailer, and you know what you're doing, I don't know of any business that offers a greater potential return on investment than trucking."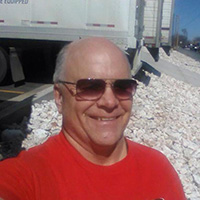 If you're not using Trucker Path you're wasting time and money.
Stacy knows a little something about ROI. He was a financial advisor from 1991 to 2000 – and in 2001, he started specializing in Reverse Takeovers. Which, by the way, is what? "A reverse takeover is when a private company uses the stock market to raise capital. My partners and I did this before there was such a thing as Kickstarter, and one thing I learned about the public markets: The better your product's story is, the sharper the knives that come-out from the wolves and the crooks."
A good deal goes bad
Which is exactly what happened to the last company Stacy worked with. "A group of stock manipulators ran the company's stock up and down – taking profits on the rise, then selling short to profit on the drops – until they'd bled the company dry. I'd personally raised $2 million for this company from family and friends, so I felt obligated to try and keep the company afloat by shouldering the financial load for as long as I could." Which eventually drove him into bankruptcy, and very likely caused his heart issues in 2012n – and possibly his cancer in 2014.
You'd think a series of setbacks like that would leave Stacy bitter and defeated. You'd be wrong. "I believe, without a shadow of a doubt, I'm exactly where the Lord wants me to be. To me, there is nothing less stressful than driving. And by making what I do as efficient as possible, I reduce my stress even more." That's where Trucker Path comes in.
"I only used it about four times today!"
"I use Trucker Path multiple times every day. If I'm in a busy area and it's getting time to stop, I'll call the nearest truck stop and find-out if there's a wait time on the showers. If they're busy, I'll just go to the next one.
"Whenever I make a longer stop, I'll get out of the truck and take a 30-minute power walk with my five-pound hand weights. With all the gyrations I make, I probably look crazy. But anybody who says they can't fit exercise into their daily routine is just being inefficient with their time."
Calculating fuel costs in advance
"I created an Excel spreadsheet that lists and subtracts fuel taxes for every state I drive through. So when I'm planning my day, I use Trucker Path to look-up fuel prices at the truck stops in the states I'll pass through. Then I'll calculate my real fuel cost at every potential stop – and plan where to refuel accordingly. I'm saving hundreds of dollars in fuel costs every month, using Trucker Path and my spreadsheet." And here's the real kicker: Stacy isn't even an Owner Operator.
"That was one headache I didn't want."
"I could have bought my own truck, but with my financial resources at the time, it would've had to been an old used one. I didn't want that. Besides, I was still able to work my way out of bankruptcy two years ago, and now my wife and I even have credit again." Needless to say, his decision to become a company driver was a blessing for the man who owns the company. "Yeah," Stacy says, with a smile, "you could say the boss has a good understanding of value!"
Mixing business and pleasure
"Granted," Stacy admits "truck driving may not be the best paying profession in the world," but he's clearly enjoying himself – on and off the road. "Another thing I love about Trucker Path is the Available Parking feature for Truck Stops and Rest Areas. Of course, I rarely ever park in truck stops. They're too noisy. Besides, I like to find rest areas located next to big, cut-grass fields."
Stacy carries his golf clubs in the truck with him, and when he doesn't have time to play one of his favorite courses along a route, "I'll just pull out my clubs, and pound a Shag Bag full of balls." Asked which part of his game is strongest, Stacy says, "I'm best at the short game." Something tells us he's also pretty adapt at the long haul.
SUMMARY: Our profile of a Company Driver who uses Trucker Path to save time and money every day on the road.