Looking to find the nearest fuel stops? The Trucker Path app displays only truck-ready diesel fuel stops so you can search with confidence that our database of diesel stations has clearance for your truck.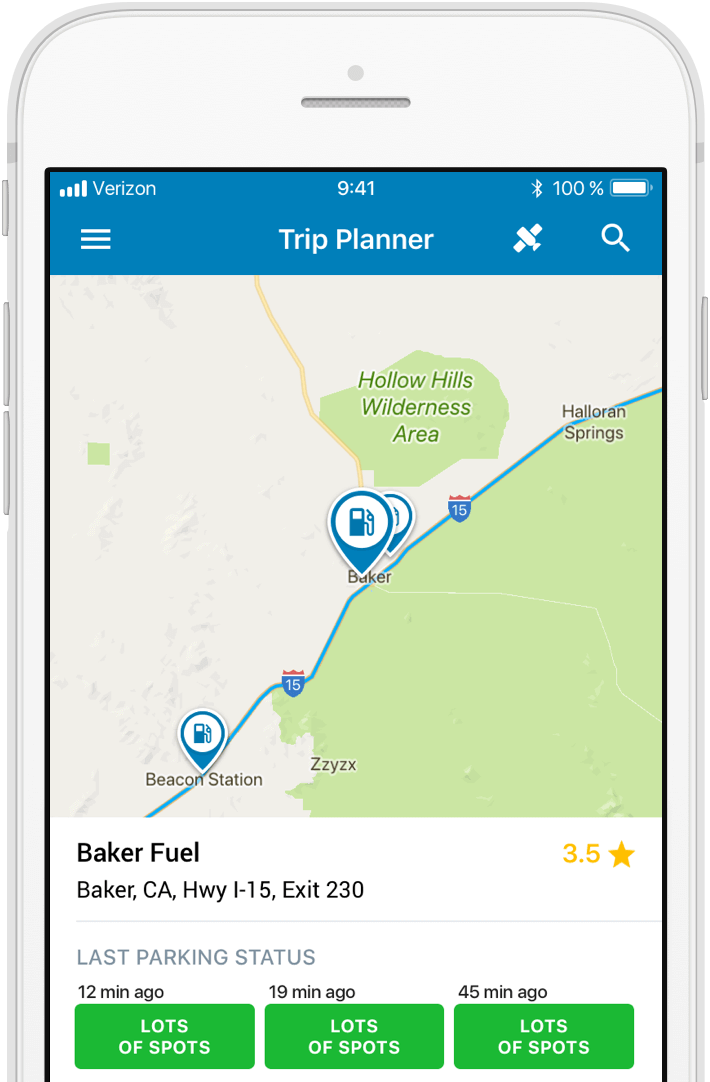 Time is money and we know how valuable it is for you to save both. That's why Trucker Path has a diesel fuel locator. Easily search for truck diesel closest to you with our GPS locator. Remember to click on a truck fuel stations details to find out if it offers things like overnight parking, tire care service, and even get directions from your current location.
It can be difficult being away from home, traveling those never ending roads. That's why we are committed to making life for truckers easier. Our app features diesel truck stops that are truck-ready, so you don't have to worry about truck clearance.