Time is money for truck drivers and using our trip planner tool allows you the ability to save time on the road and spend more time as you wish with friends and family.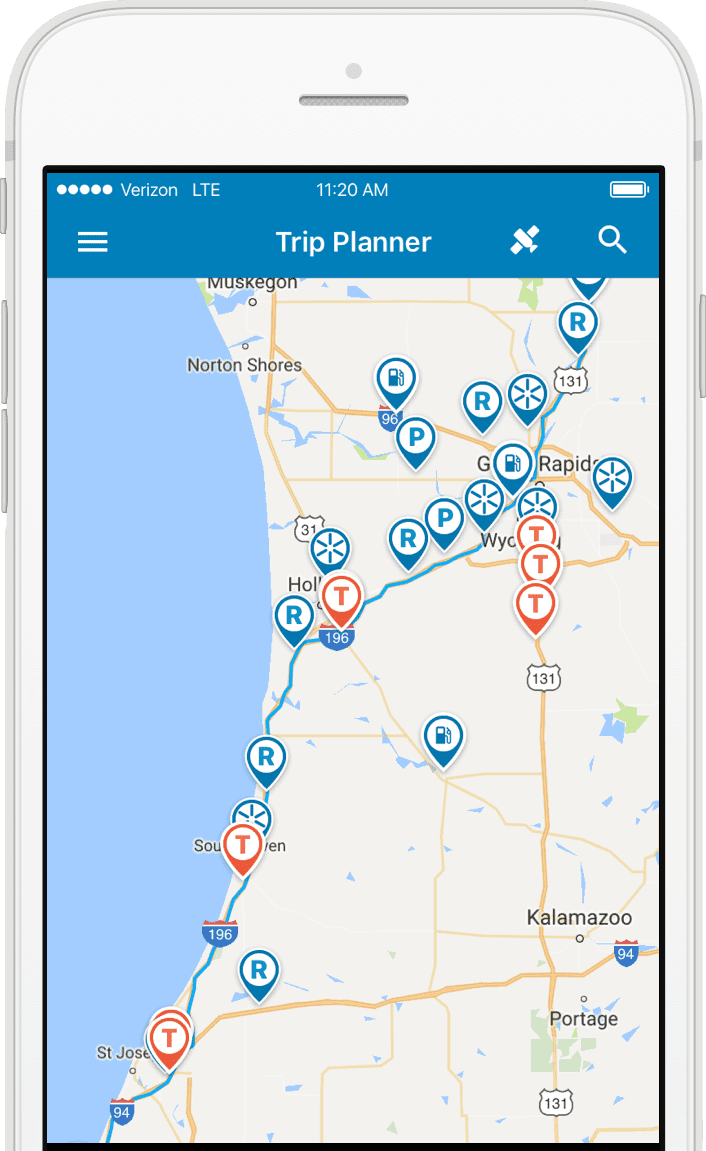 Trucker Path offers the best truck GPS to find useful locations like:


Truck Stops



Rest Areas



Weigh Station



Travel Centers



Fuel Stops



Repair Shops

P

and much more
Trip Planner
Truck maps were designed by truckers so you can be assured routes are truck-ready, allowing you to be more efficient with your time.
Trucker Path features thousands of points of interest to truckers nationwide. We have simplified viewing all those points of interest by allowing you to filter the ones that matter to you.


Weigh Stations



TA & Petro



Walmart



Pilot & Flying J



Fuel Stops



Loves



CAT Scales



and much more