Over 1 million truckers rely on Trucker Path to find vital information while on the road. Whether it's truck stops, available parking, fuel prices or weigh station status, our app drives the trucking community with update information.
Send me the link to install

Check your phone
Find and navigate your path to thousands of truck stops and discover the amenities they offer.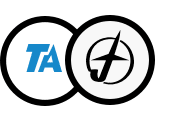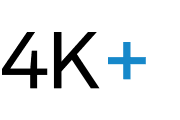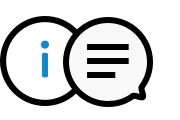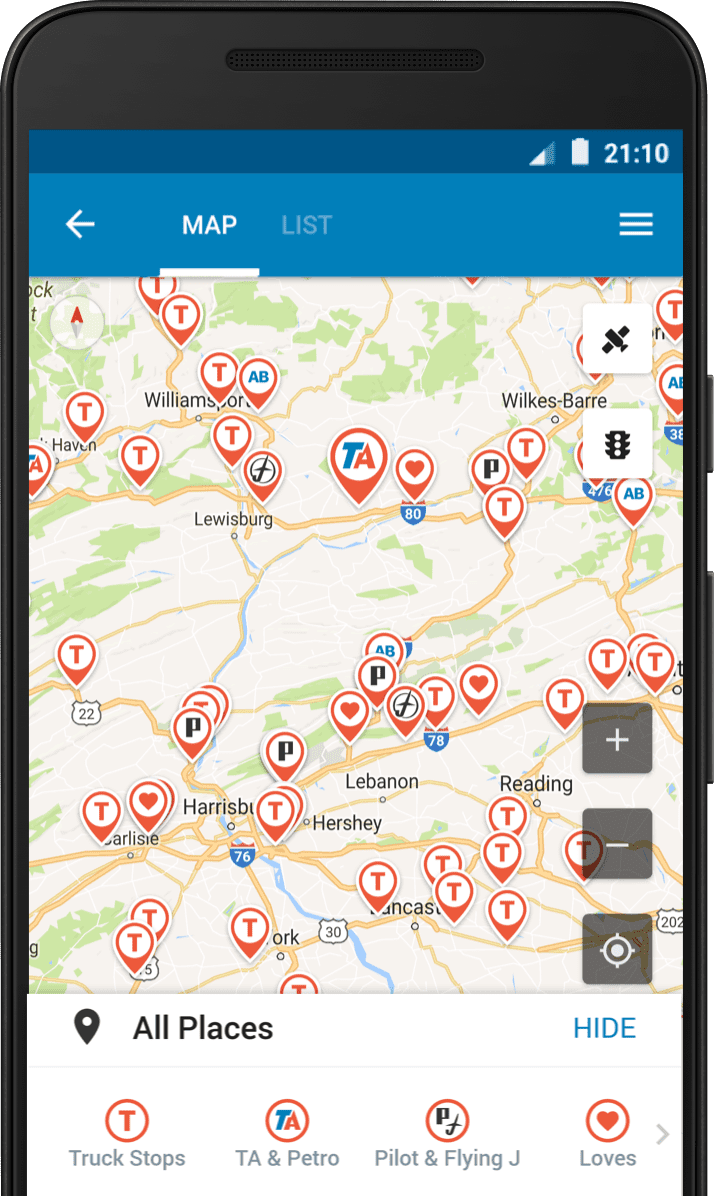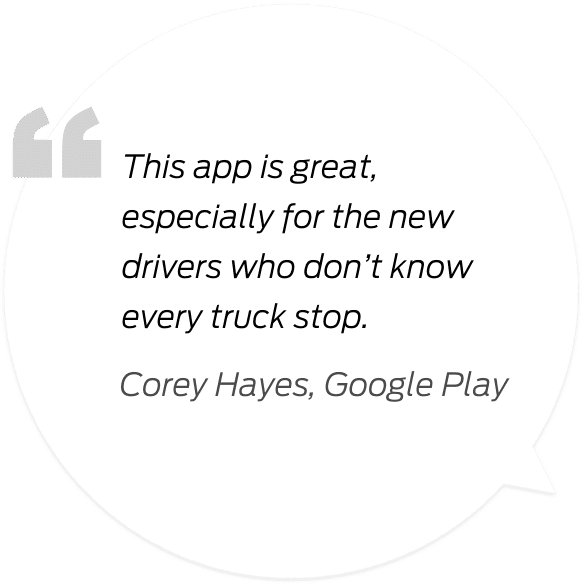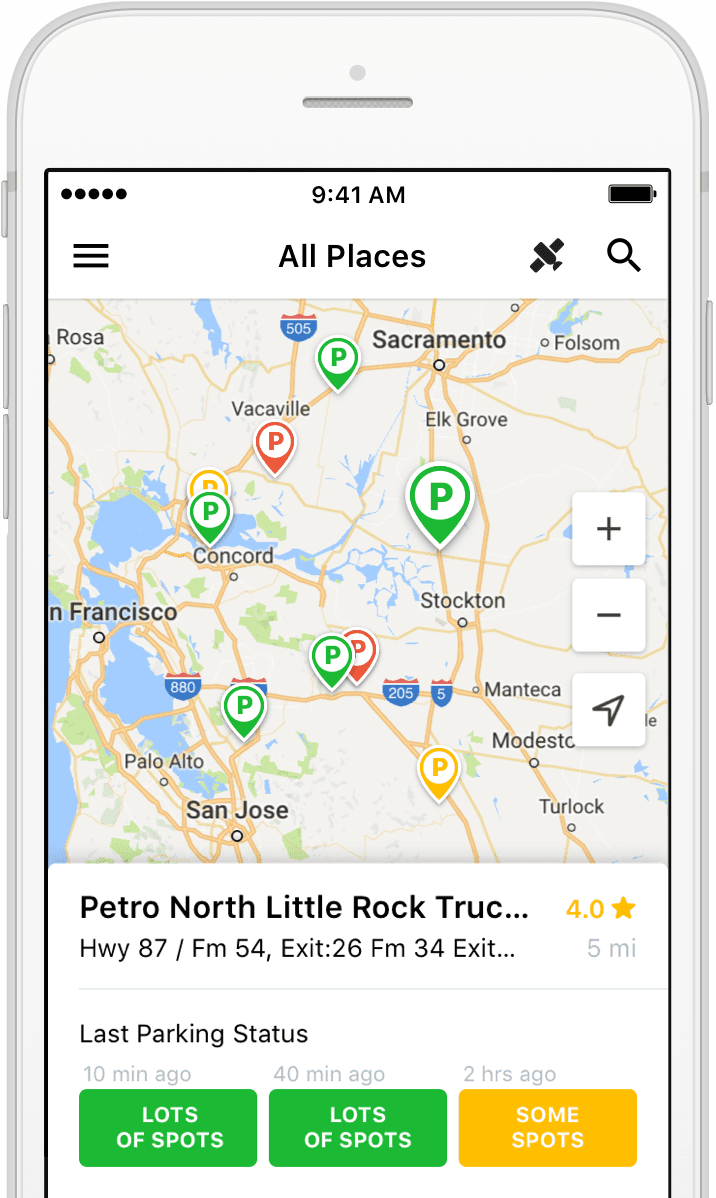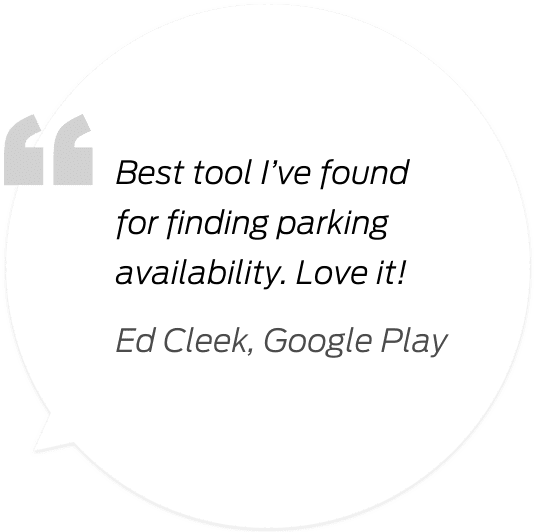 Find truck stops or rest areas with available truck parking spots in real-time.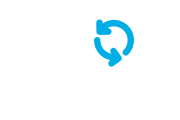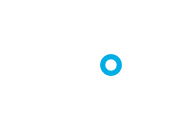 Curious if a weigh station is open? Our weigh station feature is there to help and is updated by your fellow drivers!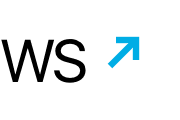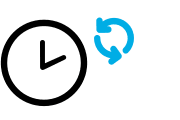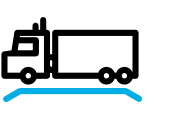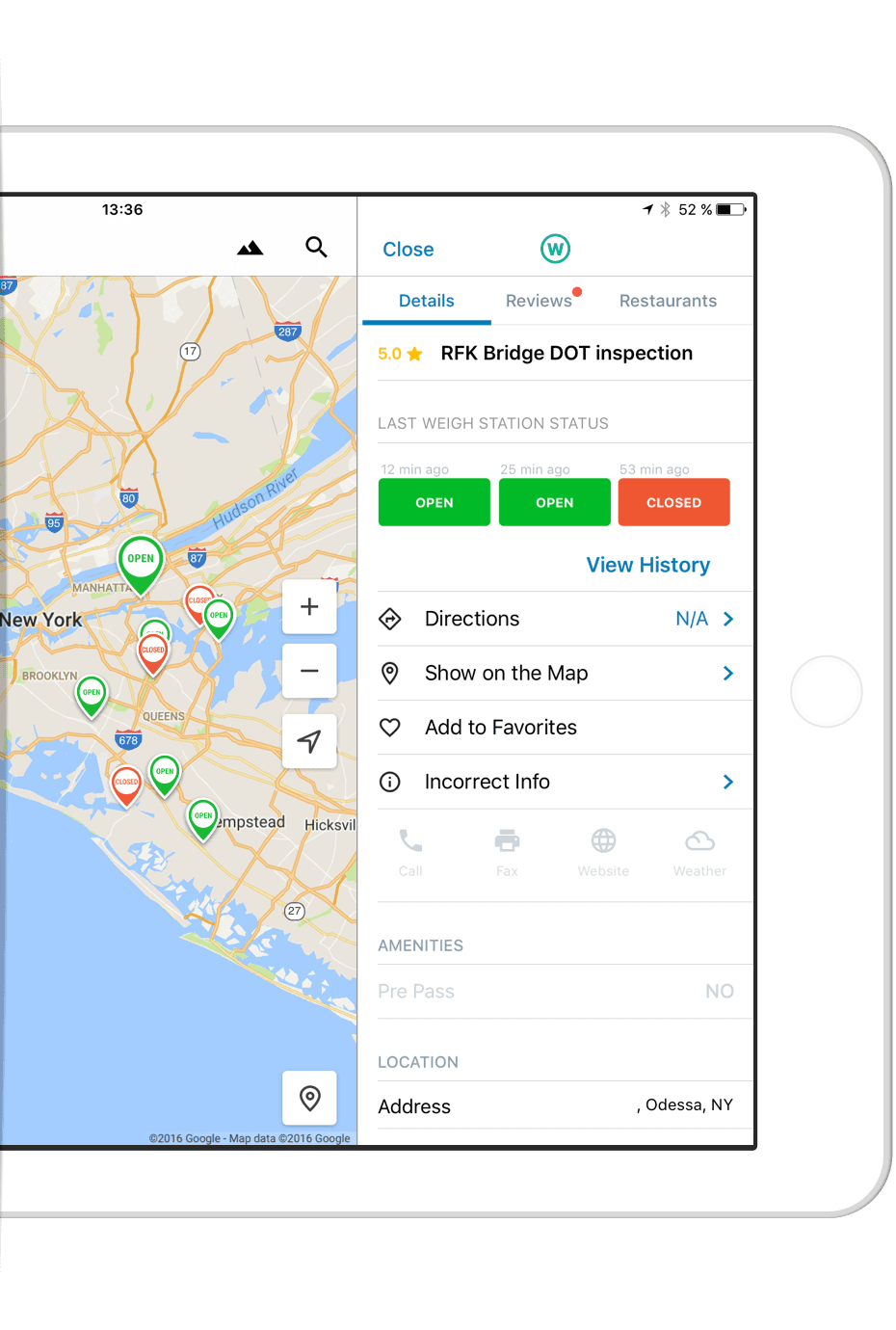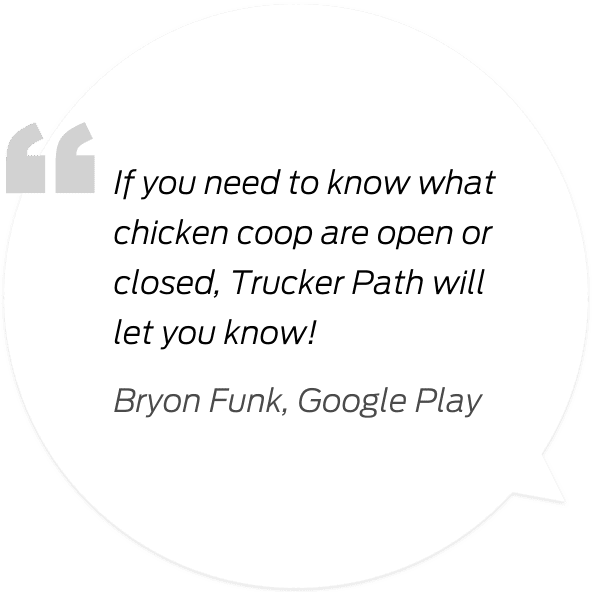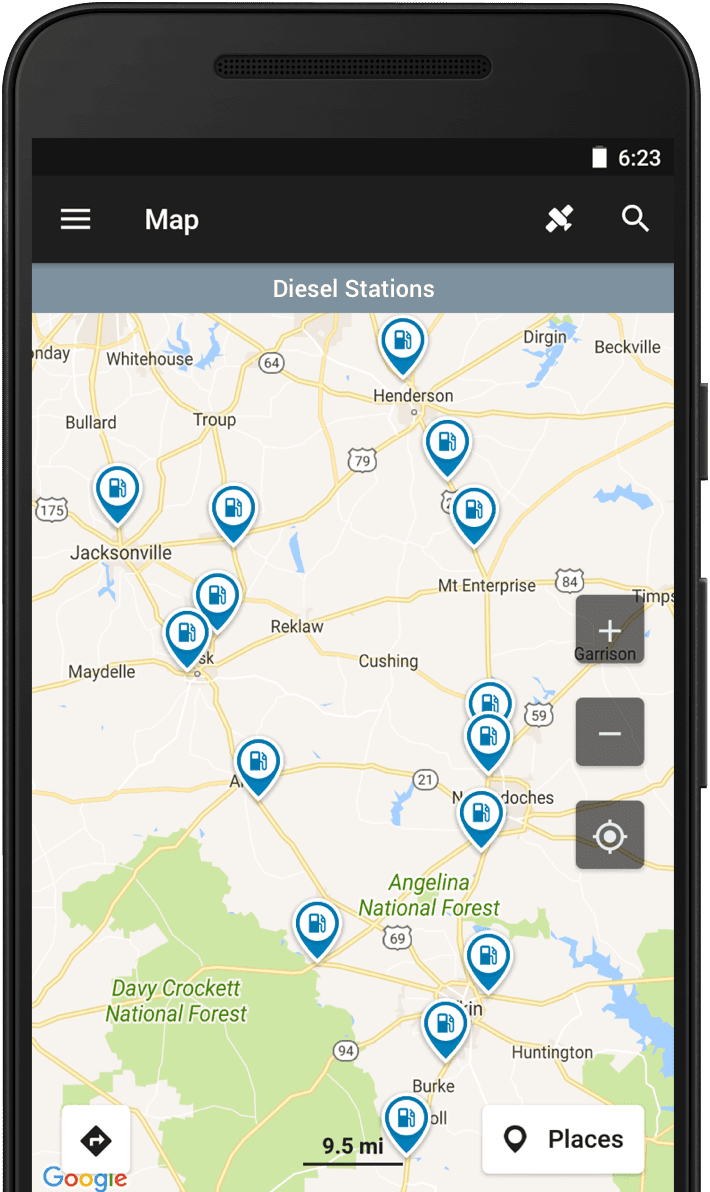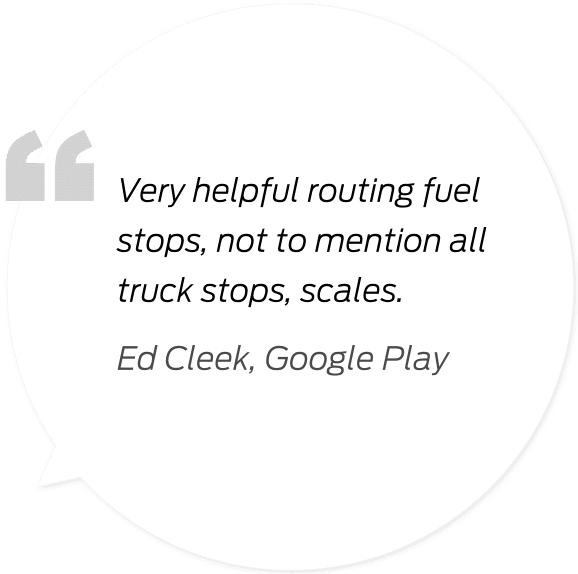 Find fuel stops that are built for your truck and which stops have the best prices!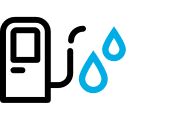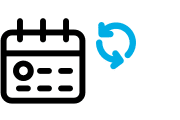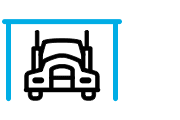 Trucker Path has 400+ truck wash locations so you can keep that chrome shining.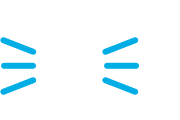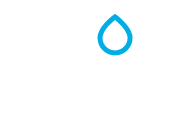 Independent wash stations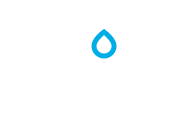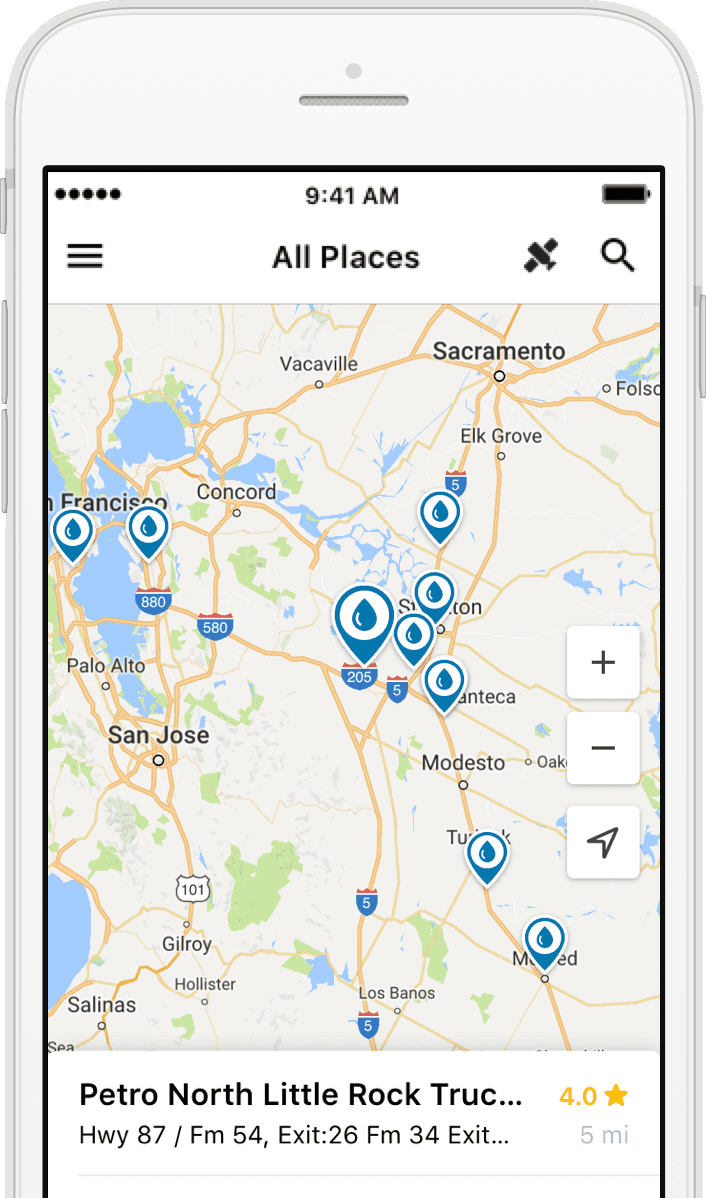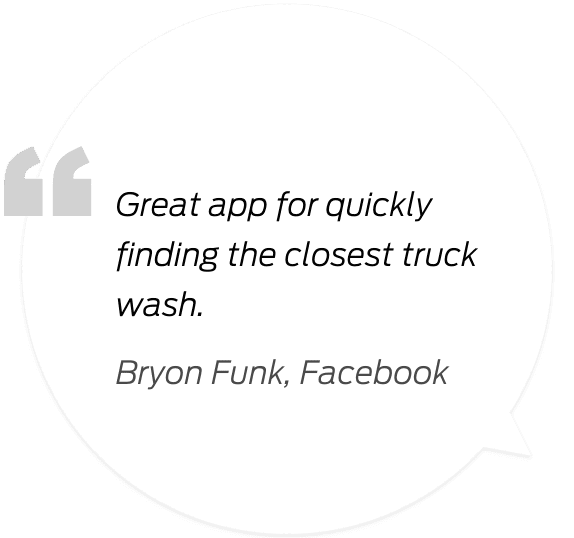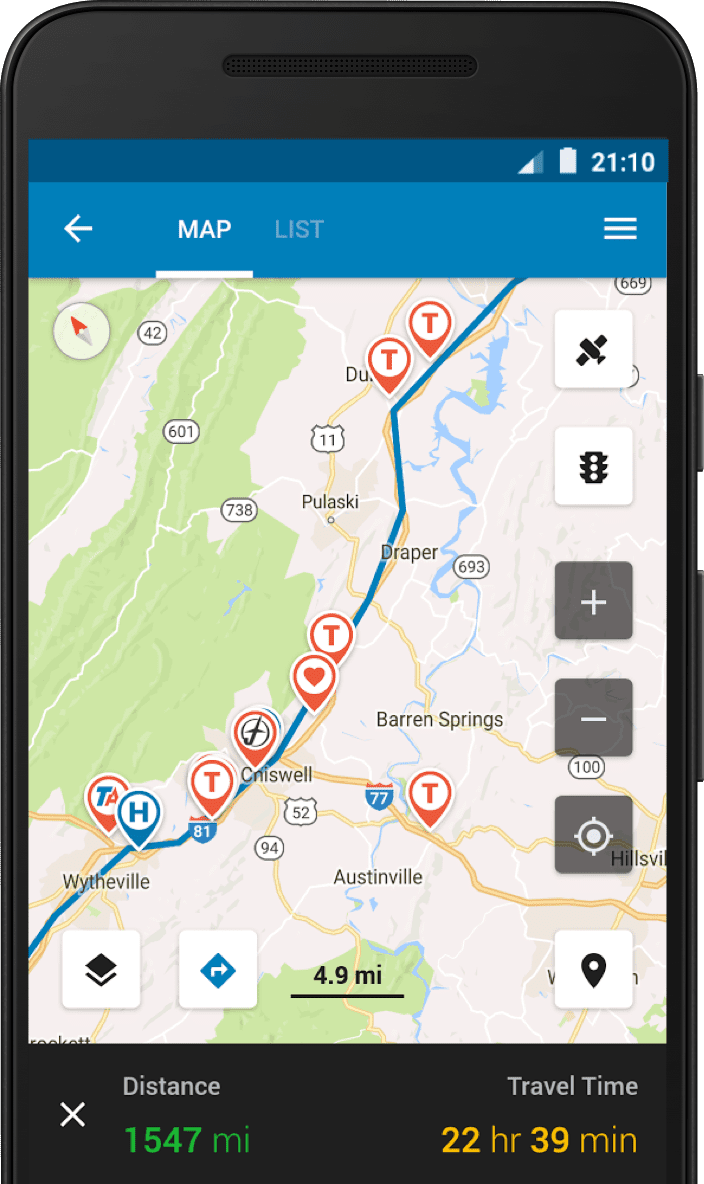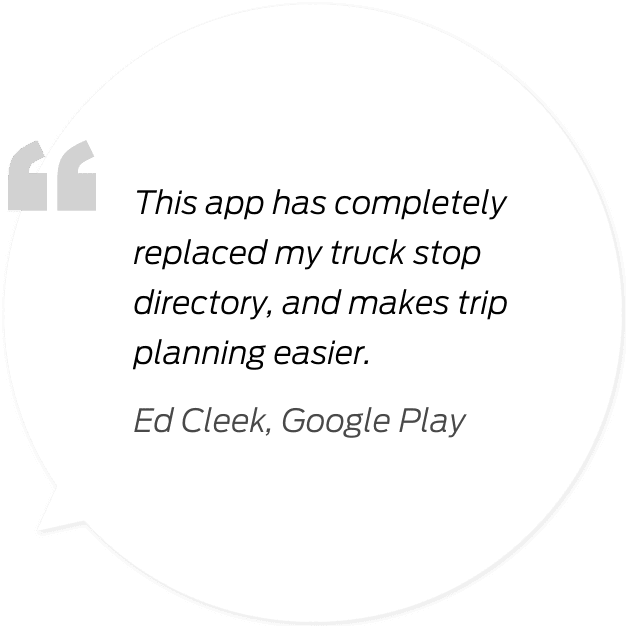 Use our navigation tool to help you plan your route. Find where certain points of interest are on your route such as weigh stations, truck stops and more.