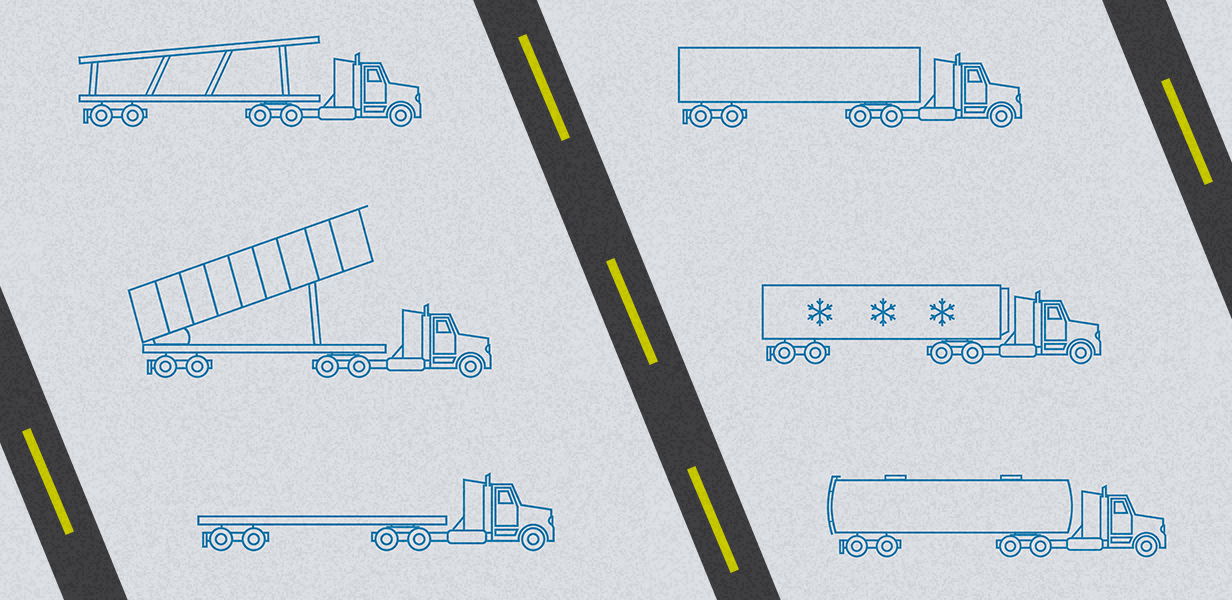 Types of Truck Freight
There are many types of truck freight, each with a unique yet important role for moving different truck freight across the nation and load boards make it easy to find truck freight.
Truck Freight
Truck freight is responsible for 70 percent of all cargo that is transported in America. That's over 10 billion tons each year!
Companies ship a variety of truck freight ranging in size, value, and contents. Ever wonder how ice cream somehow stays frozen when shipped across America or how huge machines make their way from a factory in Kentucky to a warehouse in California? It's all thanks to truck freight and the specific trailers and equipment necessary for the dedicated men and women of the trucking industry to haul the freight.
Find Truck Freight on Truckloads Load Board
If you have trucking authority and are looking for truck freight loads you can use Truckloads free load board to customize your truck freight search and filter results that are the best fit for you. You can choose from 11 different trailer equipment types when searching for loads and search based on location, date, deadhead and even load weight.
Use Truckloads web version or download the app and view over three million loads per month including unlimited access to premium loads as well as the ability to call a broker right from the app from anywhere. Stay loaded and know where nearby truck freight loads are with Trucker Path Truckloads!
[button text="Try Truckloads for Free" href="https://truckerpath.com/truckloads/free-load-board/?utm_source=Blog&utm_medium=truckfreight&utm_campaign=Aug10″ width="250px"]
Flatbed Trucks
Flatbed trucks are truck freight with a trailer that is leveled off and open with no sides or top, hence the name flatbed. This design makes it easier to load and unload large freight that otherwise couldn't fit into a standard 53-foot trailer. Truck freight is secured on flatbeds with straps, tarps and other locking devices to keep the load tied down.
Generally, flatbed trucks are used as truck freight for construction goods, large manufactured parts, and various oversized loads. An oversized load is any truck freight that is over 8.5 feet wide. This type of truck freight requires red flags and lights to help identify the oversized truck freight on the road.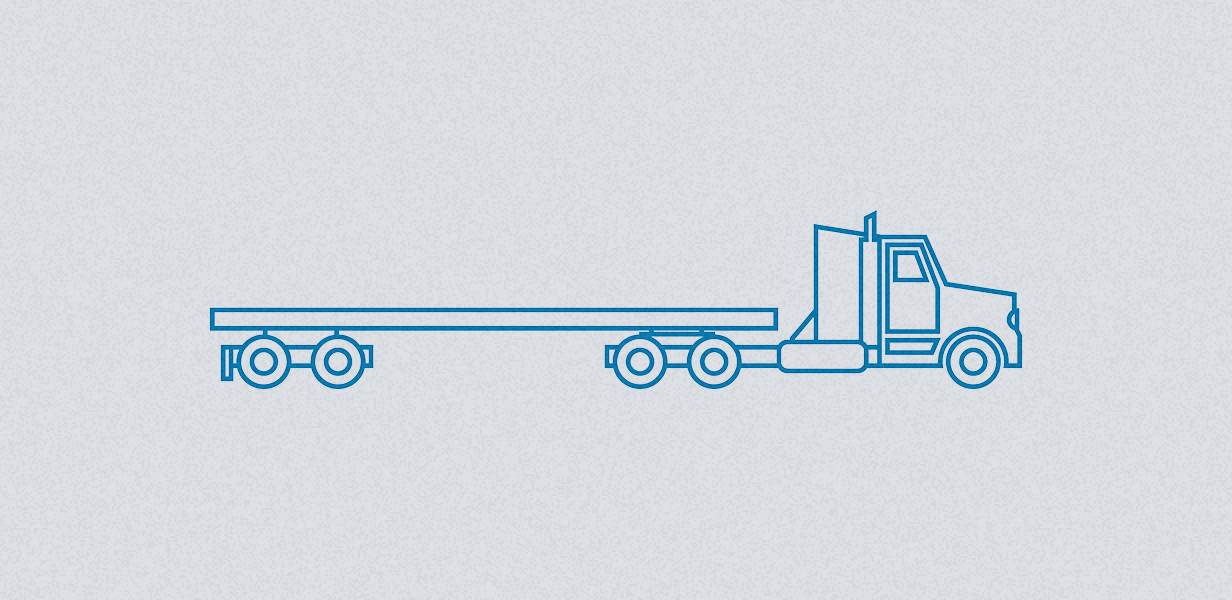 Step Deck Trucks
Similar to flatbed trucks, step deck trucks also have a level surface that is open. The main difference between truck freight with a flatbed and step deck truck is that the step deck truck will have a lower position set closer to the ground. This helps truck freight that is taller sit lower to avoid potential hazards such as bridge clearances.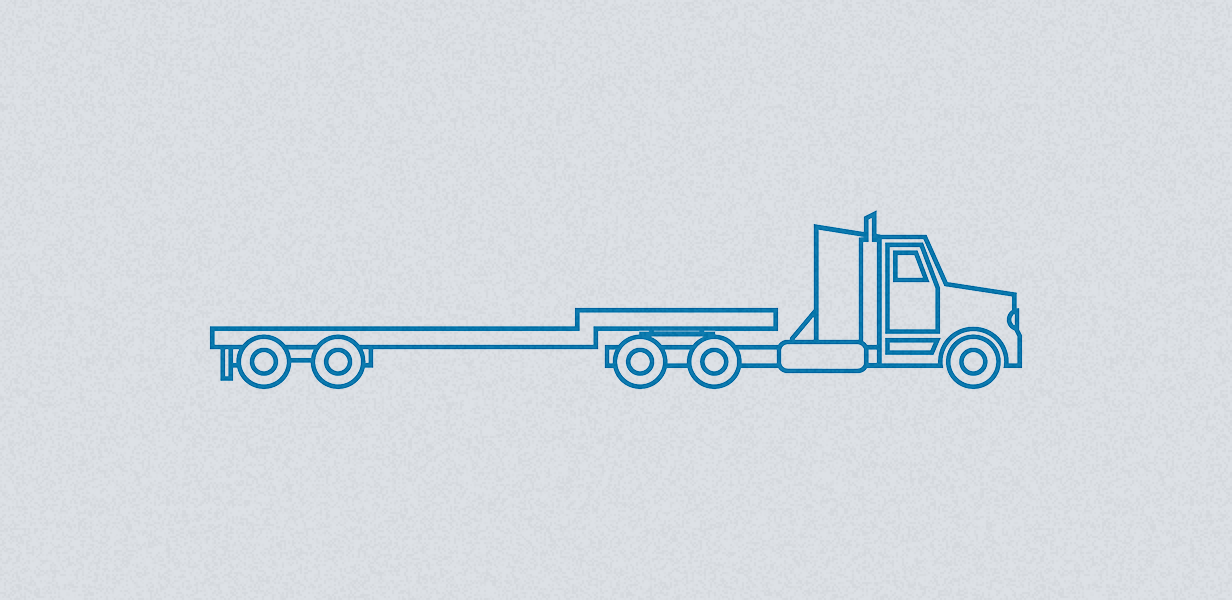 Reefer Trucks
Also known as refrigerated trucks, reefer trucks are truck freight with a trailer that is temperature controlled in order to haul goods that must remain within a certain temperature zone at all times such as food. While reefer trucks commonly haul loads that include perishable foods, they also transport things like pharmaceuticals, chemicals, and other hazmat materials, though not at the same time of course.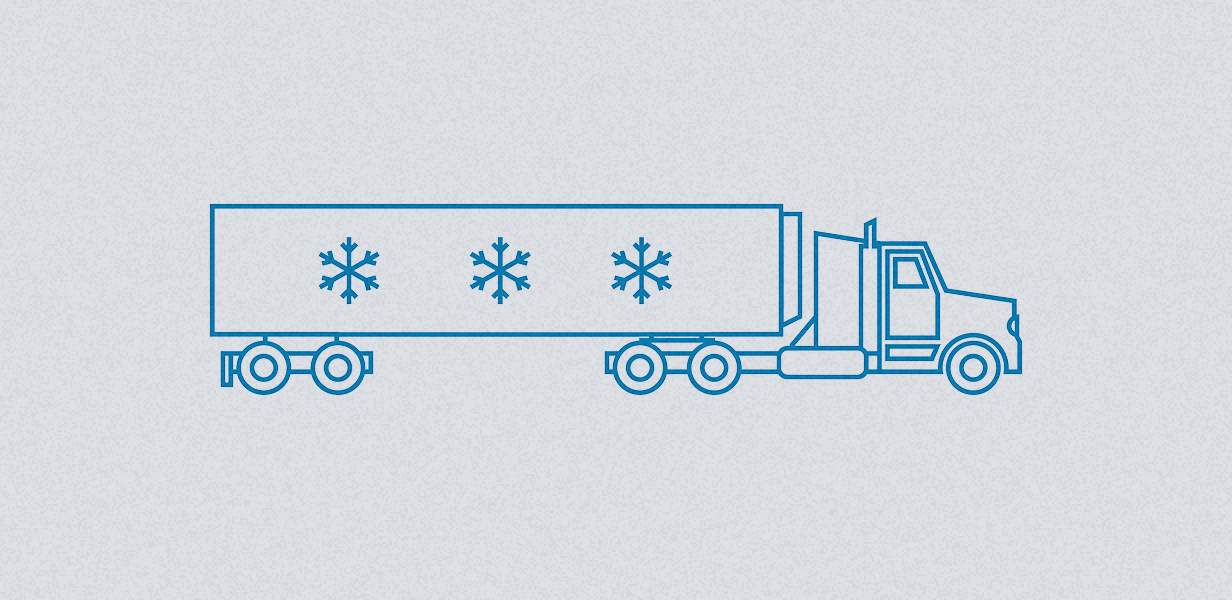 Dry Vans
Dry vans are the most common truck freight. They are typically a standard 53-foot trailer like the ones you see connected on the back of a semi-truck on the interstate that might say Walmart, Target or Schneider. Although not an actual van, they are the most common truck freight to haul goods, providing a trailer that is sealed and protected from the elements.
Look around your home and chances are the things you see were hauled by dry van truck freight. Dry van loads are used by a variety of companies looking to ship anything from consumer products, home goods, electronics, and a variety of other products that don't require refrigeration.
Choosing to haul truck freight with a dry van can result in an increased opportunity in available freight to haul due to the volume of truck freight shippers have for dry vans.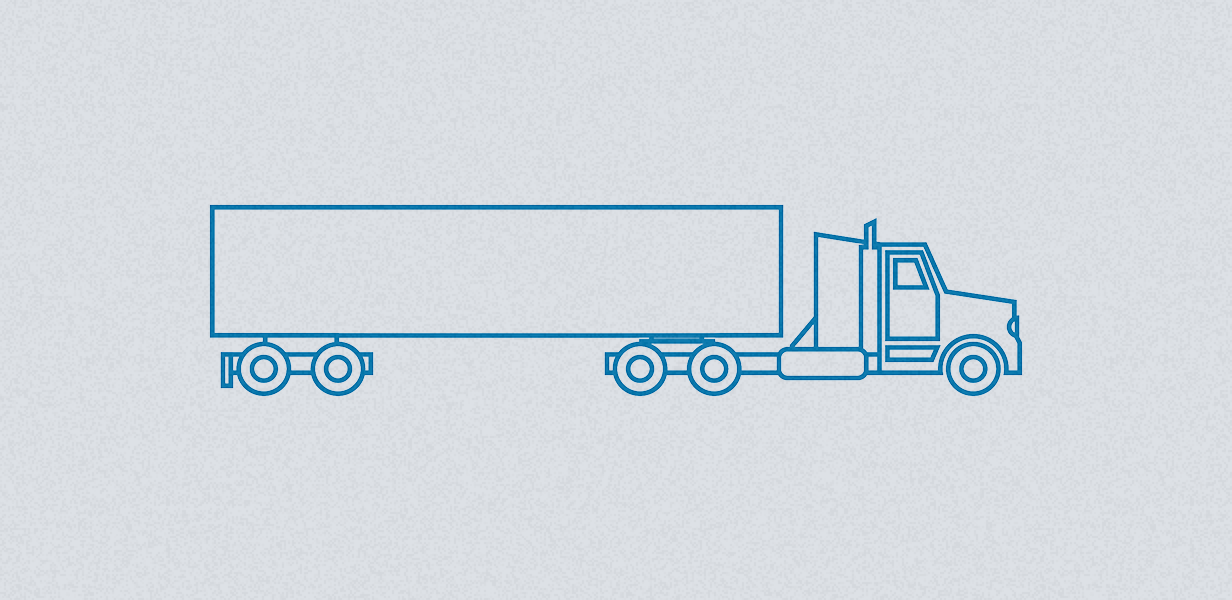 Other Types of Truck Freight
There are several other truck freight loads you'll find as well, including:
Auto Carrier – trailer that hauls automobiles and other vehicles

Dump Trailer – trailer with a lift to incline and allow for loads to be dumped

Tanker – trailer that is a long cylinder shape hauling liquids like fuel