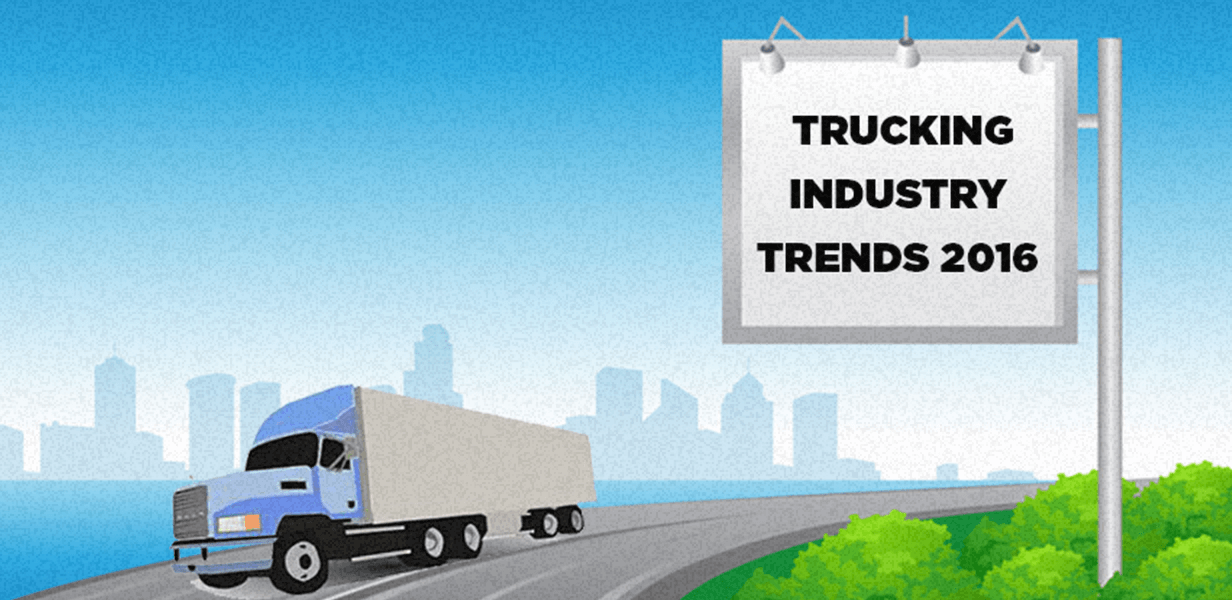 Trucking Industry Trends
The trucking industry trends reveal the importance of truck freight in America and freight revenue forecasts to grow by 75 percent over the next nine years.
The trucking industry has powered America for over a century moving 70 percent of all freight. As truck drivers move freight across the country so moves our economy. What are the trucking industry trends for 2016? We reveal the answers!
In 2016, the trucking industry:
Generated $676.2 billion in revenue
Accounted for 79.8% of the nation's freight bill
Moved 10.42 billion tons of freight
Moved 70.6% of all domestic freight tonnage
3.68 million Class 8 trucks registered
Traveled 450.4 billion miles
Powered by small business – 91% of carriers operate six trucks or less
1 in 15 jobs in America is in the trucking industry
"The information in Trends highlights exactly what I tell elected officials, regulators and key decision-makers every day: trucking is literally the driving force behind our great economy," said ATA President and CEO Chris Spear. "Safe, reliable and efficient motor carriers enable businesses throughout the supply chain to maintain lean inventories, thereby saving the economy billions of dollars each year."
How Truck Drivers Benefit from Trucker Path
The Trucker Path app allows truck drivers to save an estimated 11 hours per month! Whether it's finding a place to park at a truck stop, rest area, see if a weigh station is open or closed, even planning an entire route in advance, Trucker Path is a must have and free to download.
"This app should be called 'Truckers Guide to Survival' good work guys. Literally, everything you need at your fingertips." – Google Play user review.
Their words, not ours.
Find out where the best truck stops in America are with our comprehensive rankings based on reviews and data sourced from hundreds of thousands of truck drivers!