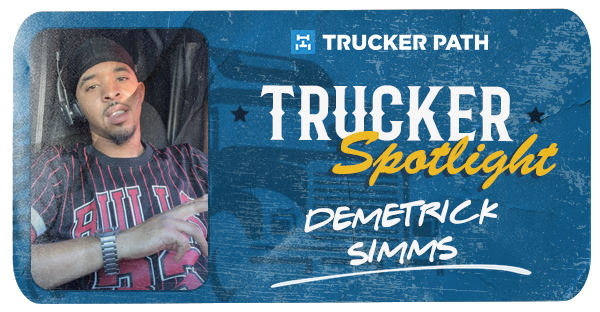 The Trucker Spotlight series explores the lives of truckers and their journey to make a difference in their industry. We interview different truck drivers to understand some life lessons that make them who they are today. We also learn more about their motivations, and the problems that they encounter on the job. We also tackle how Trucker Path's solutions helped them with what they do. The information that they provide helps inform other people who are looking to delve into the trucking world.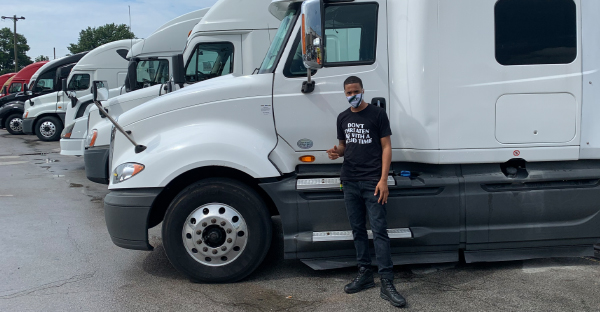 Today we are putting the spotlight on
Demetrick Simms
, also known as "Slim". He's been driving for around 5 years now. He has 3 kids and is currently engaged and getting married in 2021. He's also an American bully breeder & a Madden gamer as well. Let's get to more about Demetrick and how he got into the trucking world.
What made you decide to be a trucker?
I decided to become a trucker first to try something new and see new things. I then realized how good of a trucker I am & also I help the economy as well because trucking is a service.
In the years that you have been driving, what are the significant changes that you've noticed in the trucking industry?
In the time I've been driving I've noticed a lot has changed especially becoming a owner operator. The trucking industry has changed tremendously and is growing rapidly. As well as fleets increasing. I love it.
What made you decide to put up your Youtube channel?
I decided to start a YouTube channel because I remember when I decided to become a owner operator I had lots of questions. Some you tubers were helpful. So I decided that I would start a channel to not only help new comers but share my journey as well. So far so good.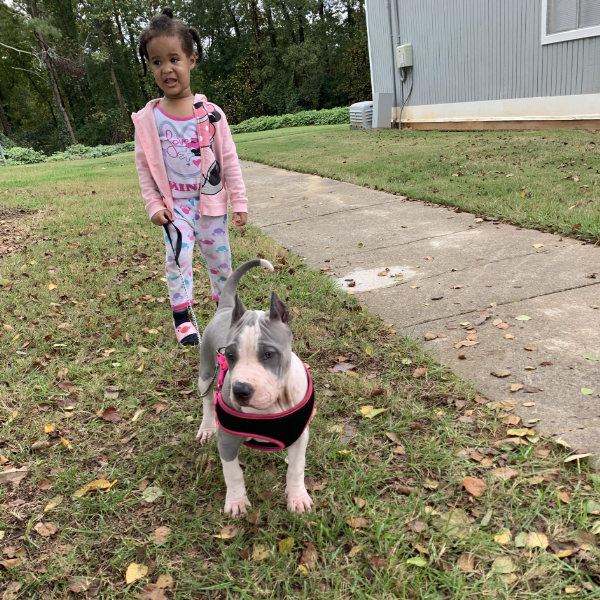 Any times when you get lonely while driving? How do you deal with it?
I can honestly say I don't really get lonely on the road. I have a great support system and also ride with my 4 month old American bully puppy who keeps me busy and is great company.
As a trucker, what are the current struggles in this COVID19 pandemic?
Since COVID19, I've noticed changes in the industry. Not too much has really affected me. It's just a lot being on high alert wearing a mask staying sanitized and hoping others do the same. For the most part it's manageable.
What's your favorite Truck Brand / Model?
My favorite truck/brand has to be the Peterbilt all makes years and models. I'm a fan. Big fan.
Aside from being a trucker, any other things you dream of doing?
Besides trucking, I intend on growing my gaming & breeding platform. I have many hustles and talents.
What's the best truck stop for you?
My favorite truck stop is Flying J/Pilot
What are the common troubles or problems you encounter while trucking?
My biggest issue with trucking now would be with brokers. Seems like the lack of training is common these days.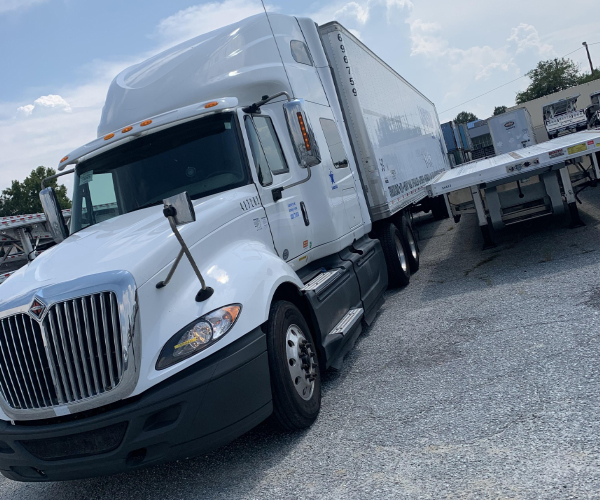 What are your pet peeves while driving/trucking?
My pet peeves has got to be texting and driving. It's extremely dangerous. Extremely. And it frustrates me to see drivers especially truckers doing it.
We're glad that you use the Trucker Path app on your day to day trucking. What features do you enjoy the most?
The entire
Trucker Path
app itself is a lifesaver. But if I had to narrow it down to one I would say the truck stop feature. It gives you detailed information which is very important when pre planning a trip.
What are some tips that you would like to share for aspiring truckers?
All I have to say is believe in yourself. Take care of yourself and always think of others around you. Last but not least, take it one mile at a time.
Where can people watch your videos on Youtube?
They can view my videos on my
Youtube Channel, Truck N Slim
.Hope you guys enjoy!
By Aldous Aldwin