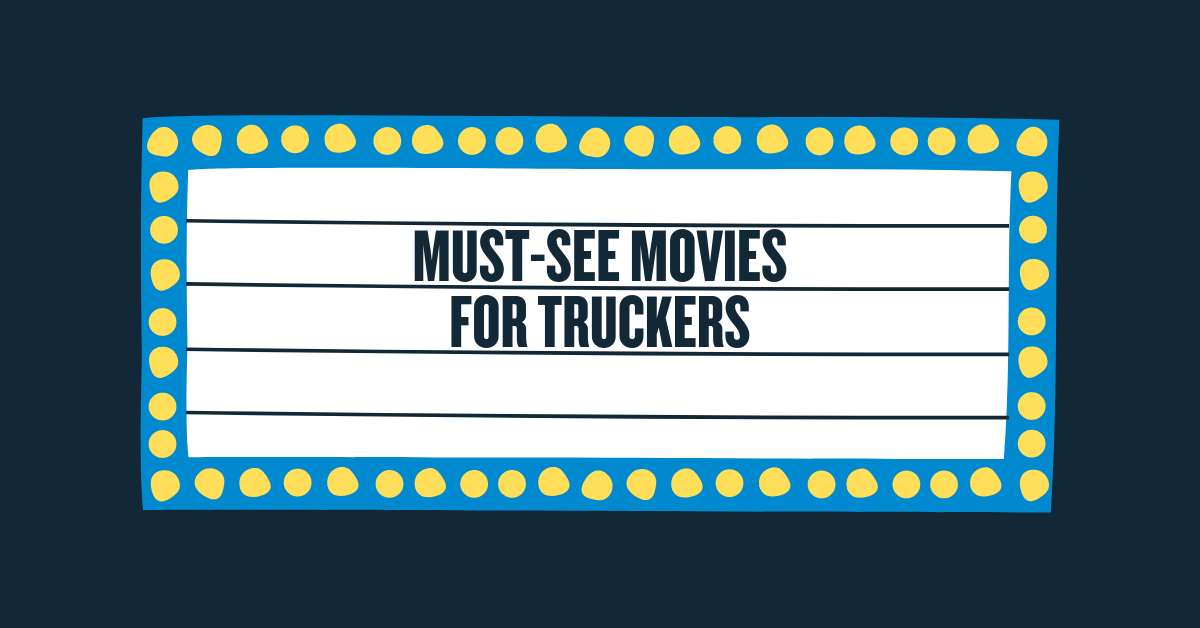 Smokey and the Bandit (1977)
Starring Burt Reynolds, Sally Field, Jerry Reed, Jackie Gleason and Mike Henry, this action comedy film is about two truck drivers who take a dare to deliver a truckload of beer. After they pick up a hitchhiker – a runaway bride – they soon find themselves being pursued by the jilted groom and his sheriff father.
Smokey and the Bandit II (1980)
Did you even know there was a sequel? In this one, the Bandit returns to transport an elephant from Florida to Texas.
Armed and Dangerous (1986)
Starring John Candy, Meg Ryan and Eugene Levy, Armed and Dangerous is about a disgraced cop and an inept lawyer embark on second careers as security guards. The pair quickly discover corruption within their union and security firm. In this movie, John Candy's character hitches a ride with a trucker who plows through cars in a traffic jam and ignores the rules of the road to prevent a robbery.
Big Rig (2007)
A documentary film, Big Rig follows several long-haul truckers as they discuss life on the road and challenges truckers face in the industry.
Black Dog (1998)
This thriller, starring Patrick Swayze, is about an ex-con truck driver who discovers he's unknowingly transporting a truck full of illegal weapons.
Convoy (1978)
A group of trucker friends use their CB radios to warn each other about police nearby until a sheriff tries to foil their plans with his own radio broadcasts.
Flatbed Annie & Sweetie Pie: Lady Truckers (1979)
Two women team up behind the wheel of a Mack Super-Liner to keep it out of the hands of a repo man and hijackers.
The Great Smokey Roadblock (1977)
After a truck driver gets his rig repossessed, he steals it back to make one last cross-country run.
Hijack! (1973)
Two truck drivers are tasked with transporting top-secret cargo from New York to Houston. A terrorist group tries to hijack their freight along the way.
Over the Top (1987)
A struggling trucker, played by Sylvester Stallone, uses arm wrestling to earn extra money. When he takes his estranged son on the road with him, he tries to use the World Arm Wrestling Championships to win back his son.
Snitch (2013)
Dwayne Johnson plays a father whose son is accused of distributing drugs. In order to help his son, Johnson's character goes undercover with the DEA to infiltrate a drug cartel. You won't want to miss two major action sequences that involve a big rig.
Steel Cowboy (1978)
Trucker Clayton Ray Davis, played by James Brolin, agrees to haul some stolen cattle to avoid getting his truck repossessed.
They Drive by Night (1940)
Starring George Raft and Humphrey Bogart, two brothers try to make a living as wildcat truckers.
Thunder Run (1986)
A truck driver transports plutonium from Nevada to Arizona, unaware that there are terrorists waiting to steal his freight.
Time Bomb (1984)
A truck carrying plutonium gets hijacked by terrorists and it's up to the truckers to save the day.
One of these has to sound good to you! Which film are you planning to see on your next movie night?