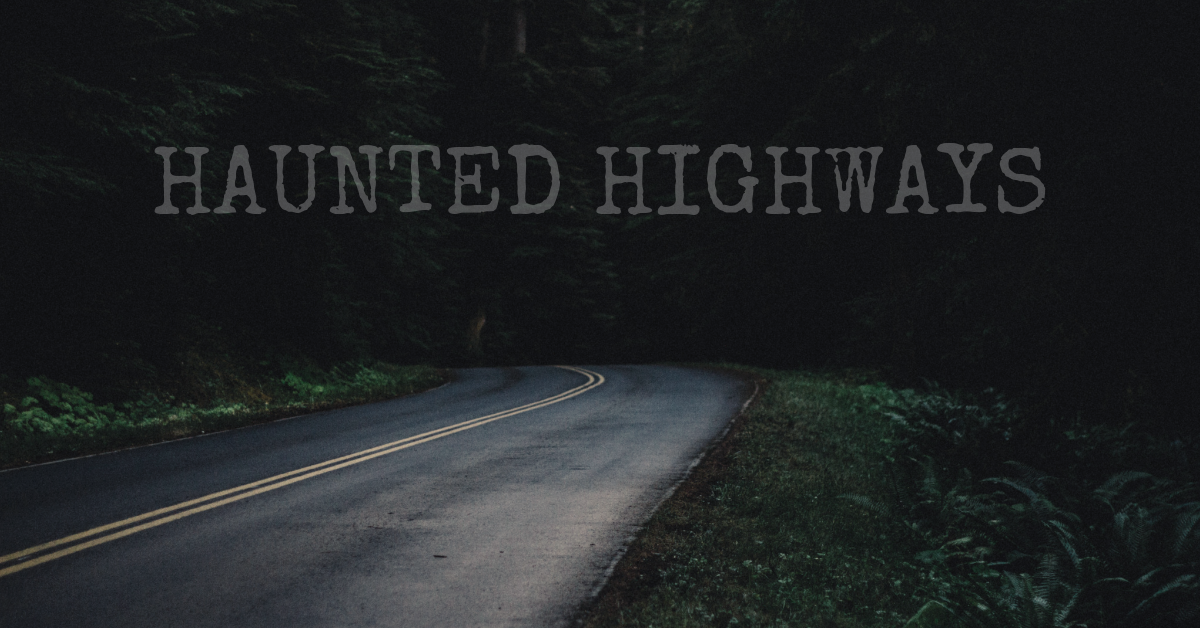 Route 66
Running from Chicago all the way to the Pacific Ocean, this famous highway is one of the first in the United States. Its long history includes tales of ghostly hitchhikers, mysterious lights and other paranormal activities. In fact, there are more than 100 spooky stops along Route 66 including "Zombie Road" in Wildwood, Mo., and the Coleman Theater in Miami, Okla., which is said to have been built on top of an old crematorium.
Route 666, Four Corners region
Although this highway is part of the larger Route 66, it deserves some attention all on its own. It is often referred to as the "Devil's Highway," both for its numbering and because of the high level of deaths along the New Mexico segment of the highway. Even though this highway was renamed in 2003 as U.S. Route 491, motorists still report sightings of ghost truckers and phantom riders, including a girl dressed in white wandering through the desert, and strange weather phenomena.
Clinton Road in West Milford, New Jersey
You wouldn't think that this road is within an hour's drive from New York City because of how isolated and quiet it seems. Quiet, that is, until you run into the mutant animals said to be hiding in the woods or see phantom headlights following you on the road. Legend has it that if you toss a coin over the bridge, a boy who drowned there will toss it back.
Prospector's Road, California
Located between Sacramento and Lake Tahoe, this road is just a short detour off of Highway 49. There are a number of stories of gold miners meeting their end from cave-ins, suicides, and greed-driven murders back in the 1800s. One particular miner is said to haunt the road, showing himself to hikers and drivers alike, telling visitors to "get off my claim."
Kelly Road in Ohioville, Pennsylvania
A one-mile stretch of this road has been the site of some reported bizarre events and paranormal activity. There are stories of animals going rabid as soon as they enter this section of road, sightings of apparitions and strange noises, and a ghost boy who wanders around the area.
Dead Man's Curve in Clermont County, Ohio
Dead Man's Curve is located just east of Cincinnati. It's actually not a curve at all, but rather an intersection where Route 222 meets Route 125 in the village of Bantam. Back in the 1800s, the original roadway curved at the top of a hill, which caused horses and carriages to overturn and slide down the hill. It has since been straightened, but still is said to be the location of numerous accidents over the years. Witnesses report seeing floating wrecked cars, antique carriages and faceless hitchhikers.
Route 2A in Aroostook County, Maine
This route, which even has a song written about it, is known for its dangerous driving conditions. It is rumored that the icy and snowy roads as well as an unexpected hairpin turn have caused many truckers to lose their lives. There are also stories of spooky spirits seen on this road over the years.
Shades of Death Road in Warren County, New Jersey
Close to I-80 near Great Meadows, N.J., Shades of Death Road lives up to its creepy name. It is said that the windy road used to attract bandits due to its many hiding spots in the shade. The highwaymen would lay in wait for victims before committing acts of theft – sometimes even murder. The stories say that locals would hang these highwaymen and leave their bodies in the trees as warnings to other criminals. This road is also known for its unusually extreme fog, unexplainable bright skies and strange floating lights.
Highway 93 in Arizona
The stretch of Highway 93 that runs just east of the Nevada border is nicknamed "Blood Alley" for the many deaths that have occurred on the road. The highway is long, narrow and winding with many hills and blind curves, leaving roadway tragedies in its wake. In addition to countless stories of ghost sightings – even a ghost bus – this highway is also home to several eerie ghost towns.
Whether you decide to roll down any of these spooky roadways or avoid them at all costs, we hope you have a Happy Halloween! Stay safe.