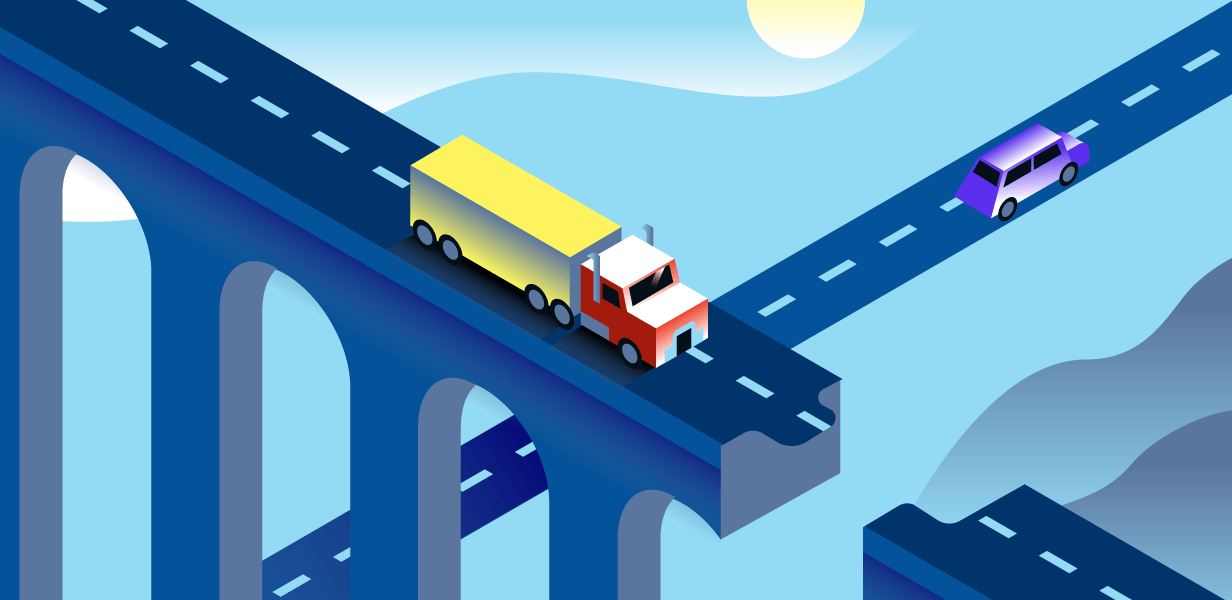 Brake-system components to identify loose or missing parts
air or hydraulic fluid leaks
defective rotor conditions
measurement of pushrod travel
mismatched air chamber sizes across axles
air reservoir integrity and mounting
worn linings, pads, drums or rotors
required brake-system warning devices
other brake-system components
There will also be 12 jurisdictions using performance-based brake testing equipment to measure vehicle braking efficiency.So, what can you do to be ready for your inspection?
Have your driver's license and registration easily available.
Perform your regular preventative maintenance procedures.
Conduct your pre-trip visual inspection. Make sure to look for loose hoses, leaks and any damage; check air disc brakes for cracks and grooving; and ensure air chambers are intact and in the correct position.
Inspect brakes more in-depth looking for leaks, checking brake linings for cracks and wear, and measuring the brake stroke, etc.
Utilize the Trucker Path app to see inspection facilities and get an idea of when you might expect to receive an inspection during the blitz.
We hope these tips will help make your inspection go smoothly. It's also important to remember that it's a best practice to always keep your truck well-maintained, inspect your brake systems regularly, and perform a thorough pre-trip inspection before every trip. You still have time to address any issues and get yourself and your truck ready for the 2018 CVSA Brake Safety Week!