Hello Trucker Path users,
We're excited to tell you another improvement we made to our map issue reporting experience on the Trucker Path app.
Starting from version 4.3.8, we've added another level of detailed map issue report card under different issues to collect more accurate feedback, which will in return improve your experience using the navigation function over time.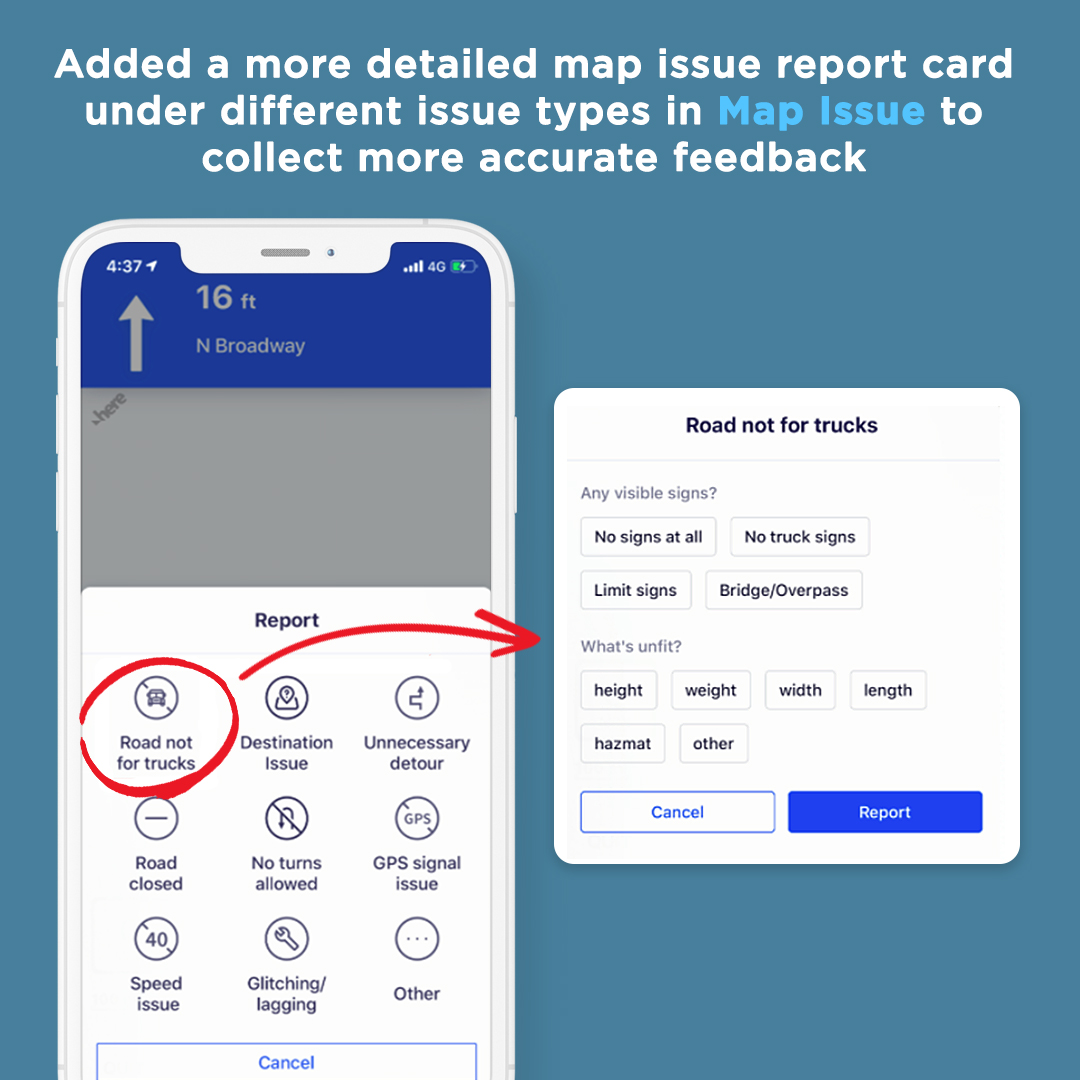 We'll continue to enhance your experience using our navigation and trip planning function, and we'd love to hear your thoughts on this feature.
Stay tuned for further updates!