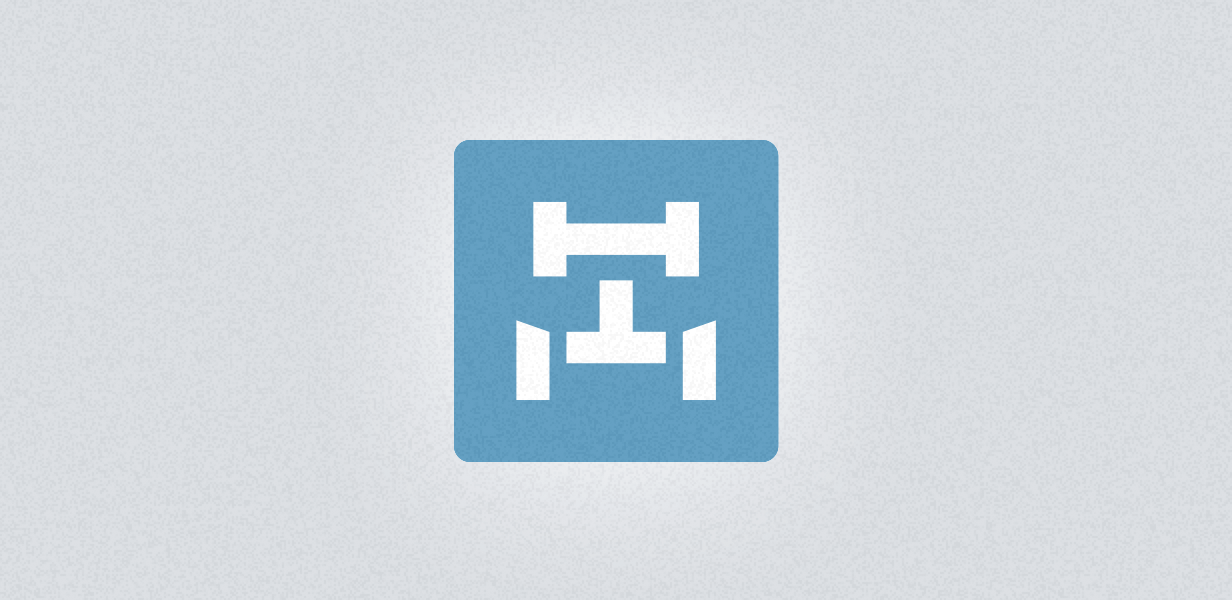 Brad James, known across the internet as "The Singing Trucker", spoke to the Trucker Path team about his passion for music, life out on the road, and the benefits of using Trucker Path Pro.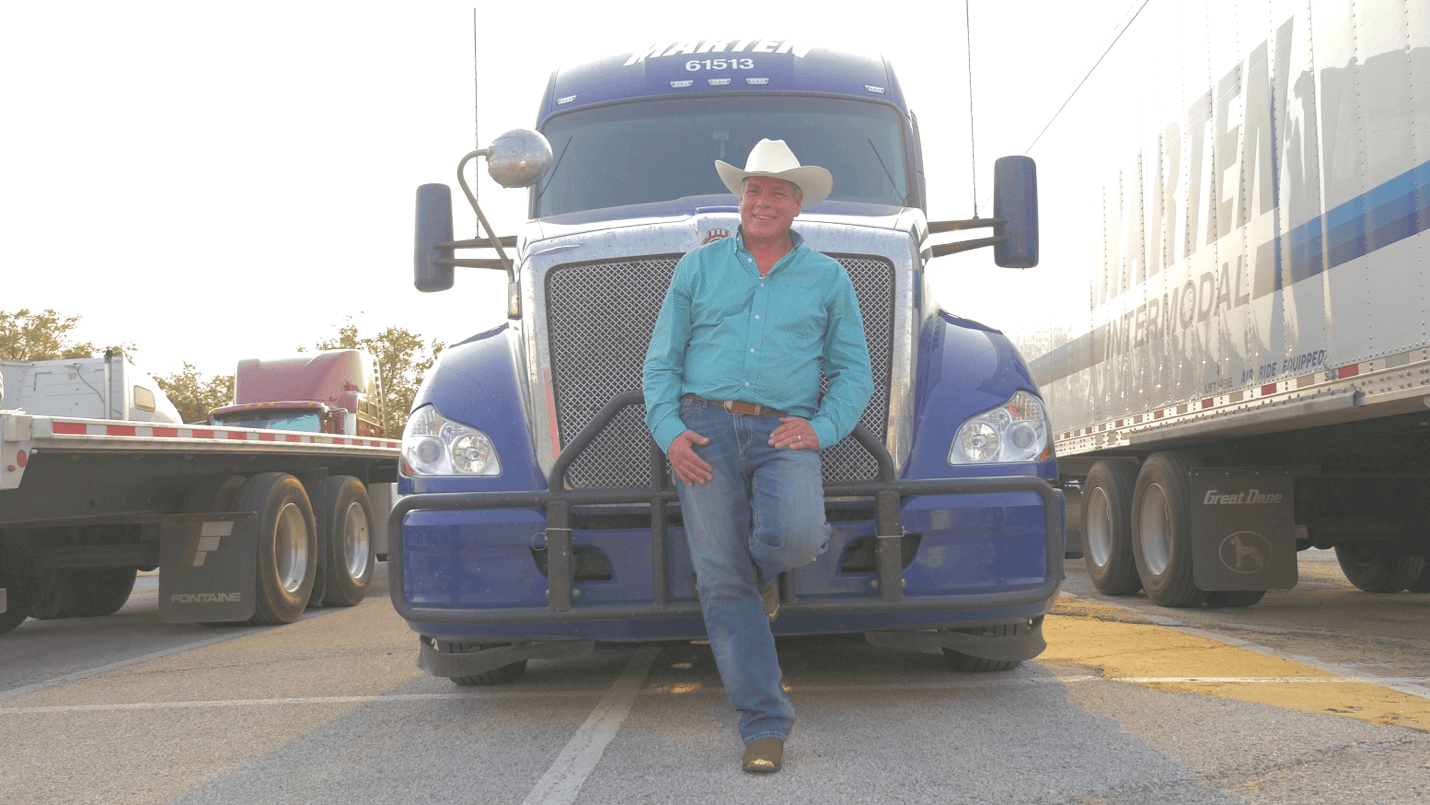 If you're in need of road trip music, Brad James has got you covered.
In fact, you may have already found yourself singing along to one of his videos on YouTube. Known as "The Singing Trucker," James has become a viral internet star since posting his first video.
The Trucker Path team sat down with James to talk about his experience in the trucking industry and how he became a YouTube sensation.
"I've always loved singing and doing karaoke," James said. "When I found out there was a way to do karaoke on the iPhone, I was hooked."
After that, James started creating videos of himself singing to share with friends and four sons while he was out on the road. Once he posted the first one, it took off.
"I posted [the video] on Facebook, and the next day it had gone viral," James said. "I sat up and I watched it go around the world three times. I didn't sleep for three days. Three million views, 7.5 million views all in all."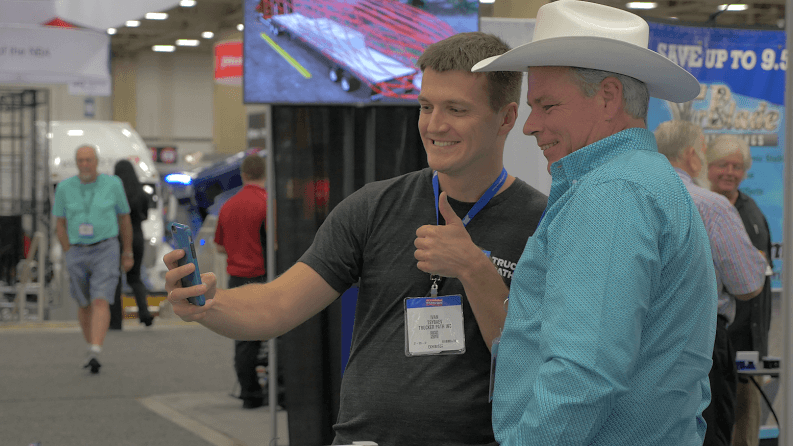 Facebook and YouTube aren't the only smartphone apps James uses out on the road. When it comes to navigation, he turns to Trucker Path for help.
"I use Trucker Path when my electronic log goes off and tells me I have an hour left," James said. "I've got to make sure I know where I can stop."
James said he recommends Trucker Path to friends because it helps him find convenient stops on his route, and it gives him the details he needs.
"Trucker Path comes in handy when I stop and need a ten hour break and when I need to plan ahead," James said. "When you [tap] the truck stop it tells you how many miles away it is. And I know I can make it to the truck stop and if there's any parking."
In addition to getting information about truck stops, James likes to find restaurants he wouldn't normally know about along his routes.
"It does get old – same food every day," James said. "I like the fact that when you pull up a truck stop on the app, you can look for the restaurants there. If I am going to a Pilot, it doesn't just tell me which Pilot restaurant is there. It tells me what the rest across the street is, what the rest down the street is… it tells me what's in walking distance. It's nice."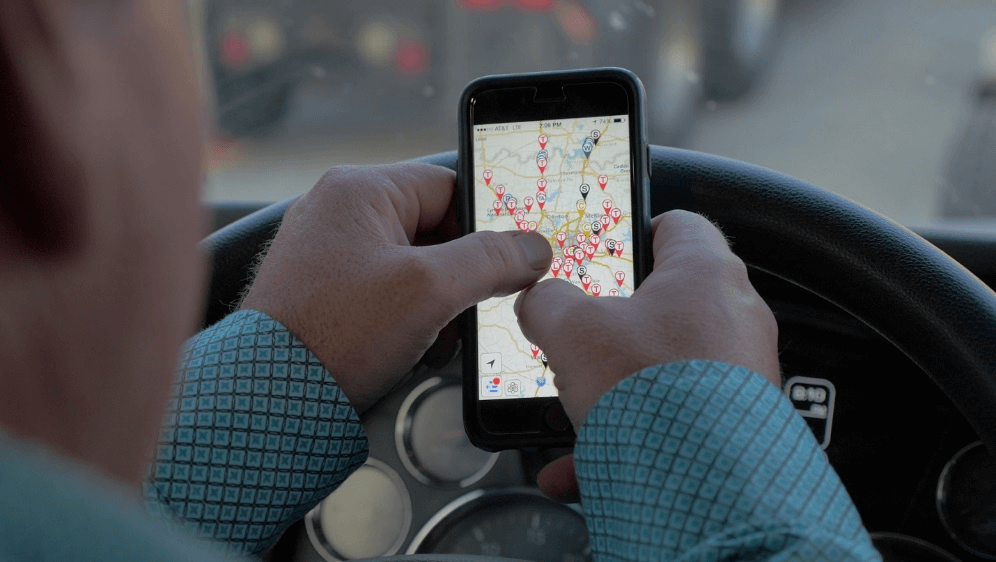 James said that like Facebook and YouTube, an important part of the Trucker Path experience is contributing to the community.
"Every time I go by the weigh station and it asks me if it were open or closed, it's just a simple punch of the button," James said. "Hopefully the guy in front of me told me the right information, and the guy behind me – I'm telling him what I see."
With the recent popularity of smartphones, James said apps like Trucker Path are picking up where older technology left off.
"Trucker Path is the new CB radio," James said. "The drivers don't speak to each other on the CB radios anymore. Cell phones had come out, and we don't talk to each other as much anymore, and it's hard to get that information."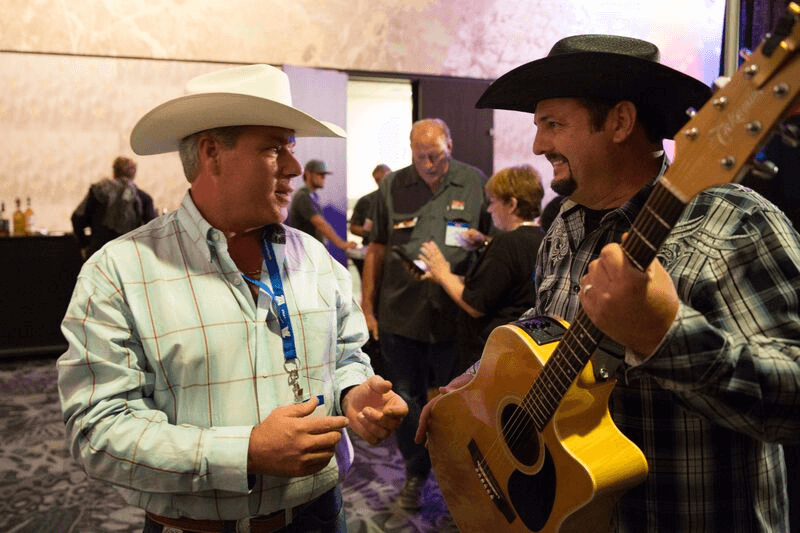 That information can be crucial when out on the road. James said truckers face unique challenges every day that can lead to stressful situations.
"Dealing with automobile drivers and less experienced people, when your truck's overweight, law enforcement, you name it and we have to deal with it out there," James said.
As tough as it can be, James said driving has its perks.
"Sometimes you get out on the open road, and driving a truck can be the most peaceful of times," James said. "Sometimes you just get lost in your own thoughts as you're driving."
Check out Brad James on his YouTube channel and on his blog www.brad-james.com.