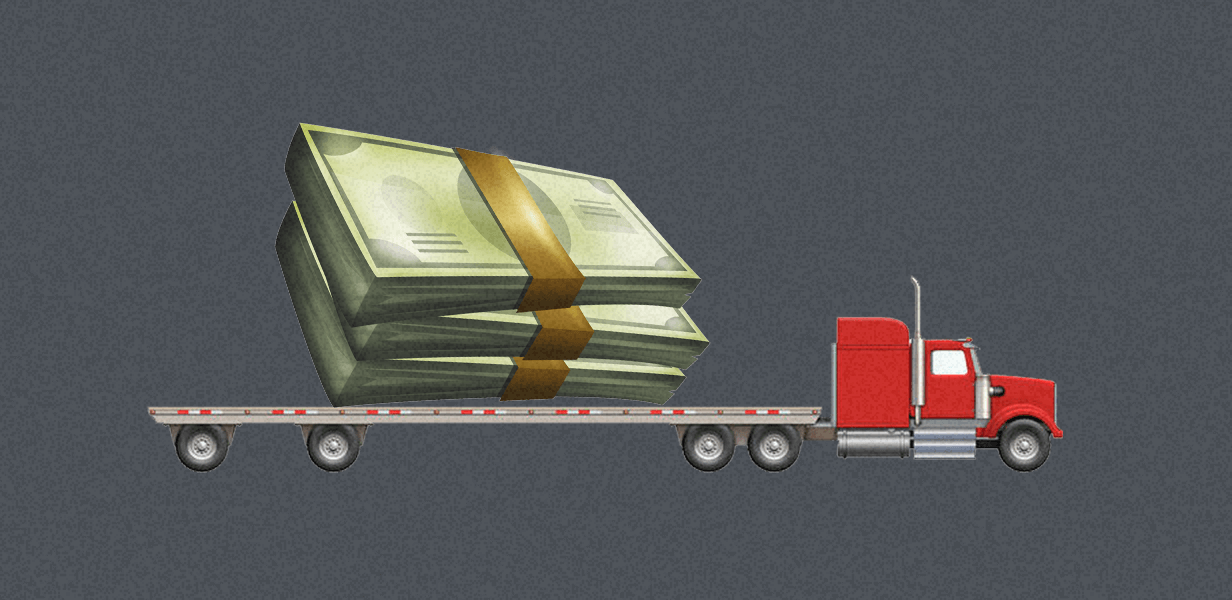 Why InstaPay is the Best Freight Factoring Company
Using a reliable freight factoring company like Trucker Path InstPay is a great option for owner-operators to better manage their cash flow. However, not all factoring companies are created equal. Here are five things that make InstaPay the best freight factoring company for you.
1. Non-Recourse Factoring – We Collect For You
Our non-recourse factoring means we assume liability to collect from your clients. We pay you for your invoices and we assume the risk to collect, not you. Choosing to factor with our factoring company allows you to operate risk-free and focus on running your business of hauling loads. Send us your bill of lading and rate confirmation right after you haul and we'll get you paid!
2. Get Paid in a Day
It's all in our factoring company name. With InstaPay, you no longer have to wait 30 or more days before getting paid by your clients. Our factoring company pays you within a day after hauling a load. it's instant!
3. Flat Rate – No Fees
Our factoring company charges a one-time, flat rate which means there's only a one-time charge of a small percentage of the invoice total. There are no hidden costs and you won't be charged for ridiculous factoring fees that other factoring companies will.
We even offer a special rate on your first load and discounts for referring friends who want to use a freight factoring company like InstaPay as well!
4. The Most Transparent Factoring Company
There are no contracts or commitments with InstaPay, just a short list or terms to agree to. We don't require you to factor with us for a specific amount of time or require a minimum volume. There is no fine print to worry about. We pride ourselves on being completely transparent.
You'll never be forced to factor a specific volume or length of terms. Factor on your terms and use InstaPay anytime you want.
5. Easy to Use Right From You Phone
We know how busy you can be, especially when you're always on the road. Factoring with InstaPay is easy to set up and even easier to use. Our user-friendly Truckloads app allows you to take pictures of your documents and send them right from your phone.
Don't let your cash flow become an issue. Signing up with our factoring company is a breeze and you can get paid in a day! So what are you waiting for?