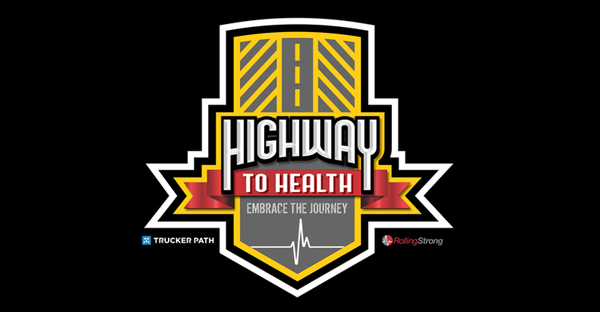 Rolling Strong and Trucker Path announced a Highway To Health trucker health and wellness competition, scheduled to run from January 22 to February 20.
"Taking part in the Highway To Health competition is a great way for drivers to improve their wellness," said Stephen Kane, president of Rolling Strong. "We are pleased that Trucker Path opened this event to its million users so together we can help truck drivers lead healthier lifestyles."
The Highway to Health virtual trucker fitness competition is driven by the Rolling Strong platform's powerful gamification capabilities. Participants accumulate points by logging nutrition, fitness, hydration, sleep, and coaching sessions in the Rolling Strong mobile app, and compete against others for a chance to win cash and prizes.
The competition and the Rolling Strong app is geared to meet the needs of the person who is just starting their wellness journey as well as the seasoned athlete. Participants can manually log their information or have smart devices automatically feed the information into the app. "We have focused on making wellness accessible to all," said Kane.
"Joining forces with Rolling Strong reflects our shared concern for truck driver wellness," said Steven Lopez, vice president of business development at Trucker Path. "We both believe in helping drivers adopt healthy behaviors by learning how to improve their nutrition and fitness and to do so in an easy and enjoyable way on two of the industry's most effective mobile apps for truckers."
For more information and to register, click here.
By Trucker Path