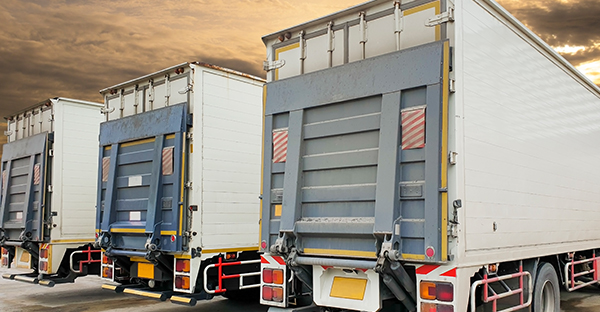 By Paul DeCoste
Did you Know?
This week, the Senate passed a
new trade deal with Canada and Mexico
that will boost current American exports to those countries by $33 billion. The official 89-10 Senate vote gave us a rare example of bipartisanship in modern politics. Since this deal expands the amount of agriculture and manufacturing that needs to be transported, it will end up being great for the trucking industry. On top of that, this deal introduces new ways to eliminate fraud and counterfeit goods, allowing the digital sector of the American economy to flourish.
Trucking Tip of the Week
Cooking on the road?
RoadPro's new portable roaster makes it easy to cook delicious meals right in your cab. The roaster plugs into any 12-volt power outlet and can accommodate glass baking sheets or reusable aluminum baking pans.
Startup Technology
This startup company is reinventing the way we think about commuting.
This week, Joby Aviation received a $394 million investment from Toyota. Joby Aviation is working to create a flying taxi that can hit top speeds of 200 mph and run off a battery charge for over 150 miles. In addition to the capital that Toyota has invested, Joby has raised a total of $720 million to make their transportation solution practical for the masses. Although most of the information about this VTOL aircraft is kept secret, pictures prove that it consists of six rotors and has five seats inside the cockpit.
Combating Human Trafficking
Susan Collins, along with 7 other members of Congress,
was recognized for her legislative efforts
to reduce human trafficking throughout the nation. Over the past few years, Senator Collins has supported legislation that targets online forums that solicit human trafficking. She recently helped pass the "Runaway and Homeless Youth and Trafficking Prevention Act of 2019" legislation.
Tire Thieves Caught
Joel Vargas, 34 and his wife, Angelica Vargas, 39
, were recently sentenced to 235 months and 60 months, respectively, in federal prison for robbing more than 100 tire stores over a 15-year period. They continuously targeted commercial tire businesses and stole numerous amounts of rental vehicles to carry out their jobs. They are part of a multiple-person conspiracy which ended with the convictions of five other individuals.