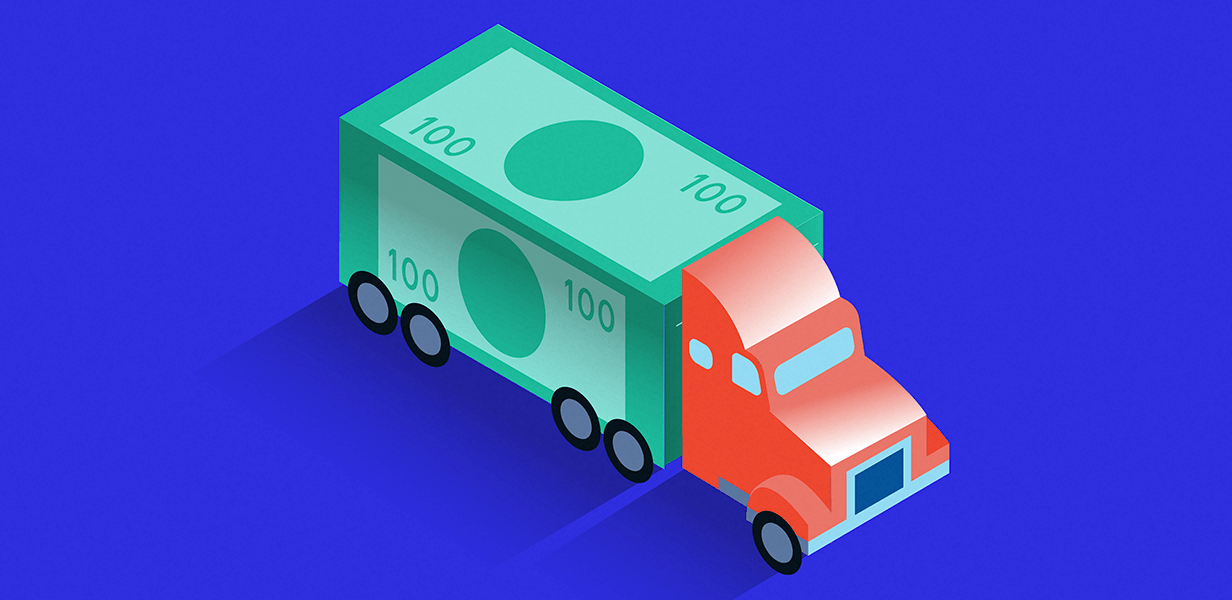 Find the highest paying truck loads to maximize your trucking company's earning potential.
Highest Paying Truck Loads
Hauling the highest paying truck loads is essential to running a successful trucking company. Truck freight rates are based on the current market, therefore there is a week-to-week fluctuation of what a truck load is paying.
Using Free Load Boards
Free load boards like Truckloads provide a marketplace where owner-operators and carriers with trucking authority can search for loads that have been posted by freight brokers. Ideally, you will want to use a load board that has a mobile application as well. This way you can find truck loads anytime and limit those empty miles.
Imagine sitting at the dock waiting to get unloaded for hours (we know you've all been there) and you have over 1,000 miles to travel back home with no load. Wouldn't it be great if you could find a truck load to haul on your way back and earn a little more?
Well, with an app like Truckloads now you can. Don't believe us? Just ask one of the 150,000 carriers who use the app and rated it the highest-rated mobile load board on Google Play and the App Store!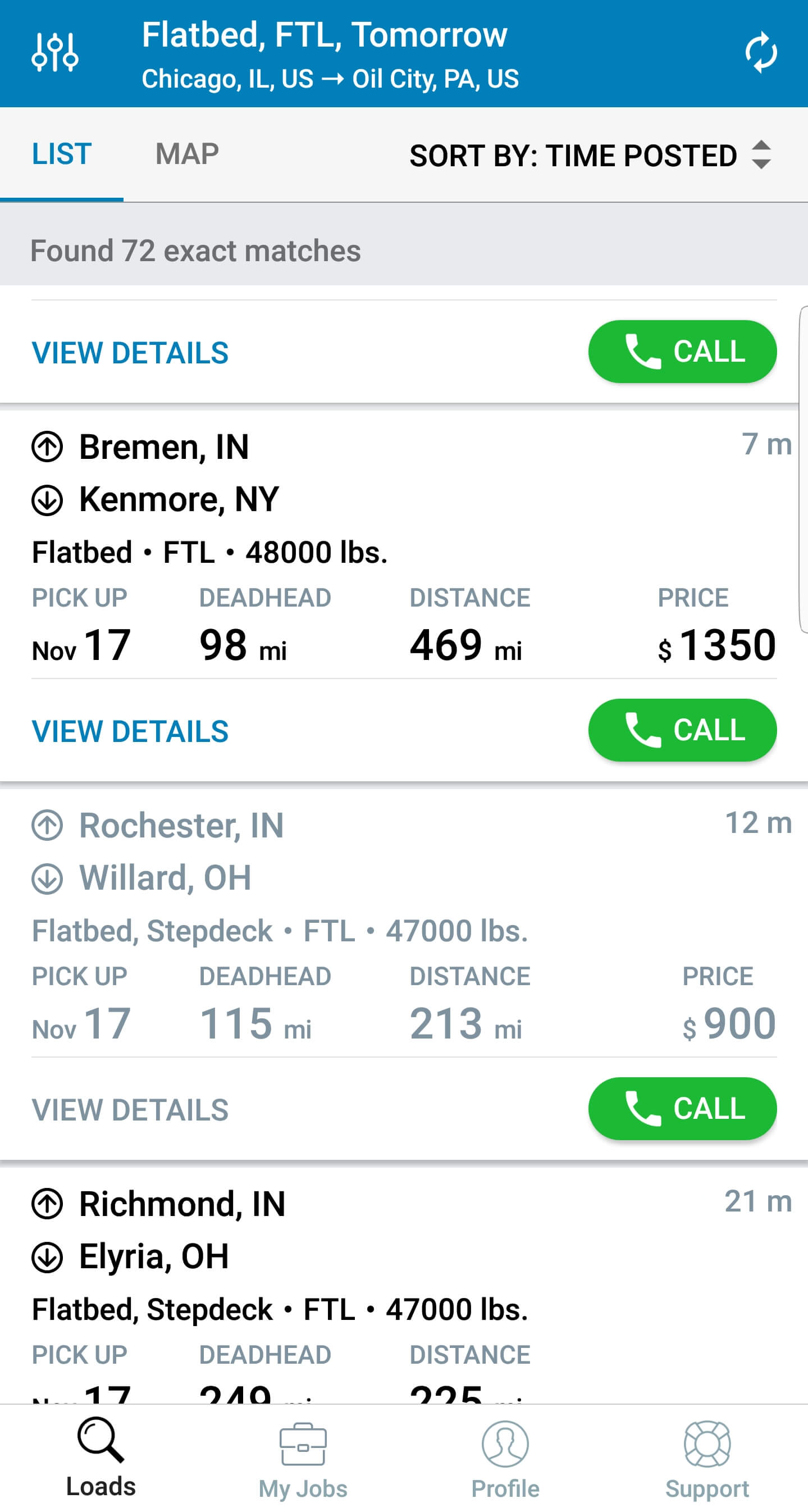 Finding Truck loads – Location, Location, Location
We all know that it's all about location in real estate and it's no different for finding truck loads. The location of a truck load plays a crucial role in determining how high the truck load will pay and often times, it may not be nearby.
You might have to be willing to increase your deadhead miles in order to find the highest paying truck load. If you have a reefer truck, you can find the best reefer truck loads by focusing your search for locations where there are heavy volumes of agriculture such as Florida, California, and Texas.
How are Truck Load Rates Calculated?
Truck load rates are calculated based on a variety of factors of the current market conditions. This includes:
Load-to-Truck Ratio in an Area
Weight and size of a truck load
Shippers willingness to pay
Type of goods being hauled
Time constraint and a variety of other factors
The truck loads posted by freight brokers are based on the amount the shipper agrees is fair to move the load. You must remember that the freight broker is paid based on his or her ability to profit from the price agreed with the shipper and the price agreed to the carrier. Therefore, there is ample opportunity to negotiate for a higher truck load rate, especially when the conditions of the market are in your favor.
What is the Highest Paying Truck Load?
On average, flatbed loads have the highest rates. Flatbed trucks are used as truck freight for construction goods, large manufactured parts, and various oversized loads. Due to the sheer size and value of such parts, shippers are willing to pay a bit more to ensure the freight is delivered without a scratch. (This isn't always the case but is based on typical averages).
An oversized load is any truck freight that is over 8.5 feet wide. This type of truck freight requires red flags and lights to help identify the oversized truck freight on the road.
Truckloads Load Board Offers:
Mobile app and web versions
Over 3 million monthly truck loads
New loads posted every 60 seconds
Truck loads for 11 different equipment types
Custom searches by location, deadhead, and date
Unlimited access to premium loads
View a freight broker's credit score and days to pay
100% Free to use and book truck loads!