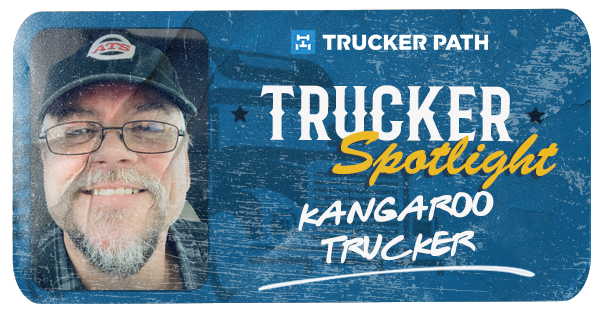 The Trucker Spotlight series explores the lives of truckers and their journey to make a difference in their industry. We interview different truck drivers to understand some life lessons that make them who they are today. We also learn more about their motivations, and the problems that they encounter on the job. We also tackle how Trucker Path's solutions helped them with what they do. The information that they provide helps inform other people who are looking to delve into the trucking world.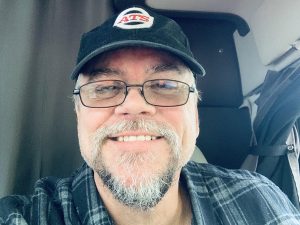 Today we are putting the spotlight on
Jim
, who recently picked up a vlogging hobby on Youtube. His channel, "The Adventures of Kangaroo Trucker", is where he shares his adventures, both good and bad, while out over the road. He recently just started driving trucks and was heavily influenced by his brothers. Let's get to know more about Jim and his adventures.
How long have you been trucking?
I started my trucking career in 2019. I went to a local CDL school but wasted my money so I invested again with a large carrier and went to their school and drove OTR with them for about a year to get some experience. I left them and went with a smaller trucking firm (about 300 trucks) out of Pennsylvania. I got some good experience driving in the upper north east of U.S., but the communication with their drivers and the constant sitting and driving in the worst places caused me to look elsewhere. I was referred to a medium size company (about 1600 truck fleet). It's a much better fit for me. I go out 4-5 weeks at a time and get home time with no problem. They send me all over lower 48 states.
What made you decide to be a trucker?
I got into trucking because my younger brother is a Truck Driver and my older brother, who passed in 2015, was an owner operator and owner a couple of trucks. I must have had a mid life crisis or something but I was drawn to go out to get my CDL and see what it was like to walk in his shoes. It's been a journey. I'm glad I did it and I encourage everyone to follow their passion. It's not just a job to me. It feeds my family, yes, but I like the daily challenges and I am amazed on how complex this logistical puzzle ever gets accomplished with the many moving parts. It is a miracle to me, at times, it all seems to work out just to get something from point A to point B. It really takes some good attitude and a great deal of patience, but working together with everyone is really what makes this whole process work.
What made you start Youtube vlogging?
I was hoping create videos to either entertain seasoned truckers as they watch me struggle getting my experience or for those new to trucking eager to learn from others who have made their mistakes so that all of us can learn from it.
What's the story of you becoming "Kangaroo Trucker"? Do you also have a name for your truck?
I own a gymnastics business in Atlanta area and have a competitive Trampoline and Tumbling team. The gyms logo is a Kangaroo so that's why I call myself Kangaroo Trucker.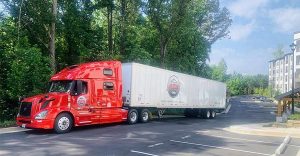 How did Trucker Path help you in your day to day trucking?
I will say that early on I found the
Trucker Path app
to be a really large part of my daily arsenal to help me navigate this great country. I never realized how truckers had to constantly trip plan and we're constantly looking for a place to shut down for their 10 hour break. TruckerPath is just one of those tools a trucker uses to help find a safe place to shut down, or see if a weigh station is open. The thing I like the most is that it is a Trucker Community driven app. It's a good feeling to look for a truck stop and to find other truckers have updated the status so someone like me can feel safe in knowing there's likely a good chance I'll find a spot to shut down. Equally, I'm happy to update all locations I visit so I can return the favor. So if you use it, I encourage you to update often. If you don't use TruckerPath app, I'd recommend giving it a try. Especially if you are new. Not all of us have the years of experience to know all the exits by memory of our favorite places like the veteran drivers out there.
Where can we watch your videos?
You can find me on my Youtube Channel,
Kangaroo Trucker
.I'll keep on trucking as long as I can. It's a great feeling to be contributing to America's supply chain and doing my part to help.Cheers!
By Aldous Aldwin