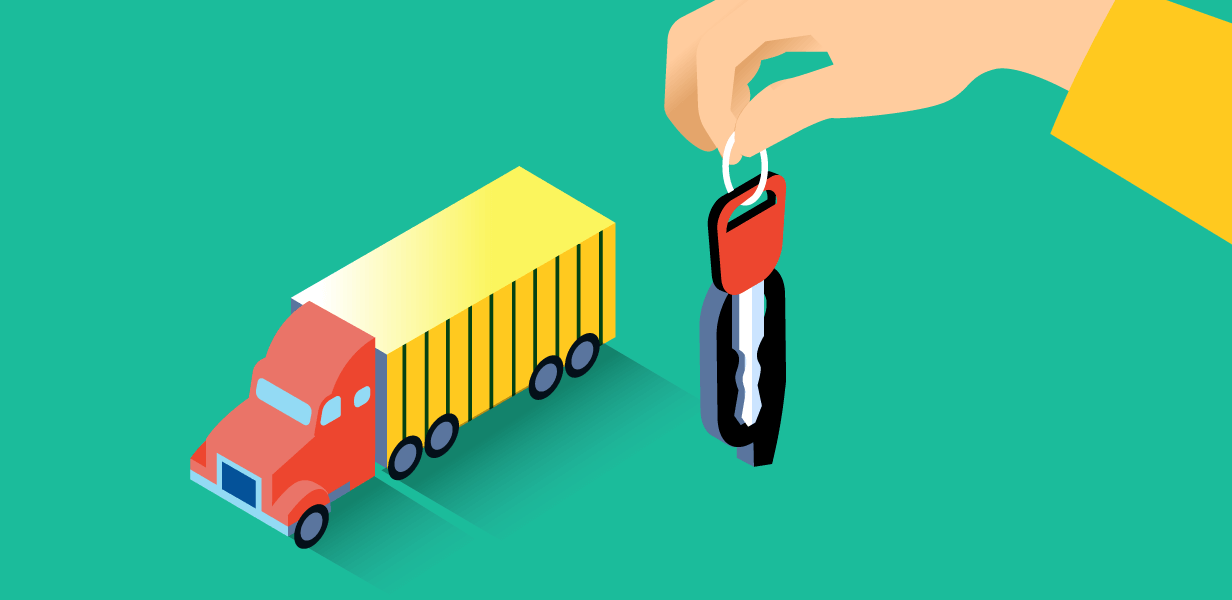 If you're a company driver, lease purchase trucking is a way for you to become an owner operator and eventually be your own boss, but consider all the factors before signing on.
Lease Purchase Trucking
You might consider a lease purchase trucking agreement if you've been a company driver for a few years now and you like the idea of becoming an owner operator in order to earn more and create a more flexible schedule, right? We don't blame you!
The road to becoming an owner operator and running your own trucking company can be a bumpy one (though not nearly as bad as some of the California interstates) but as long as you understand the costs and have a plan, you can indeed succeed!
What is Lease Purchase Trucking?
Lease purchase trucking is when a carrier decides to become an owner operator by making payments on a truck leased to a trucking company. This end goal is to pay off the truck, generate a reputation for being a reliable carrier and then once the truck payments and term agreement expire, you can venture out to grow your trucking company.
Lease truck payments can range anywhere from $300 to upward of $1,200 per week depending on if you choose a used or new truck and the trucking company you sign on with.
Things to Consider in a Lease Purchase
Trucks, like any piece of equipment, will require repairs and the costs to cover are the responsibility of the owner-operator. Truck repair costs can be up to $17,000 annually for an average OTR truck driver logging 100,000 miles. Therefore you must be extra cautious when considering a used truck lease purchase.
If the truck is used, be certain to review the repair records of the truck and double-check if another driver previously ran the truck as a lease. These might seem like common sense but being thorough in your examination of a used truck can save you from making a potentially disastrous mistake.
When you agree to a truck lease purchase, the company you sign with will ultimately decide your revenue because they decide your loads. Make certain that there is ample freight available and check load boards like Truckloads for regions and routes that they want you to haul through to see if there are enough loads to haul.
Keep in mind which type of truck freight equipment you will be hauling. On average, flatbed loads are the highest paying truck load with freight often being oversized heavy machinery or other large goods for construction.
While most drivers haul dry van, consider the type of truck equipment you'll be using and if the company has the loads for it regularly or not. This can have a tremendous impact on your success as you transition for lease trucking into running your own trucking company.
Use Truckloads Free Load Board
As we mentioned before, you can use our free load board Truckloads to search for loads based on location and equipment type to double-check that there are ample loads available in a given area and for a specific freight type. Once you finish paying off your leased truck and have your own trucking authority without being signed to a company, you can use Truckloads to help you find the perfect loads to fit your needs.
[button text="Try Truckloads for Free" href="https://truckerpath.com/truckloads/free-load-board/?utm_source=Blog&utm_medium=truckfreight&utm_campaign=Aug10″ width="250px"]