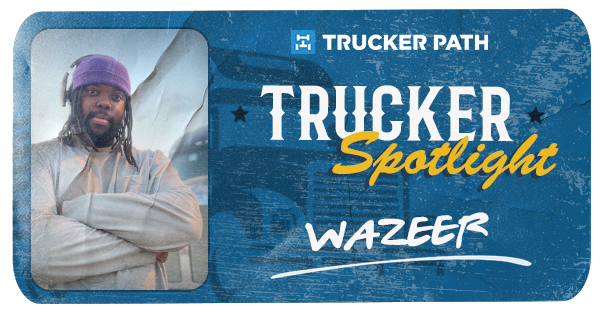 The Trucker Spotlight series explores the lives of truckers and their journey to make a difference in their industry. We interview different truck drivers to understand some life lessons that make them who they are today. We also learn more about their motivations, and the problems that they encounter on the job. We also tackle how Trucker Path's solutions helped them with what they do. The information that they provide helps inform other people who are looking to delve into the trucking world.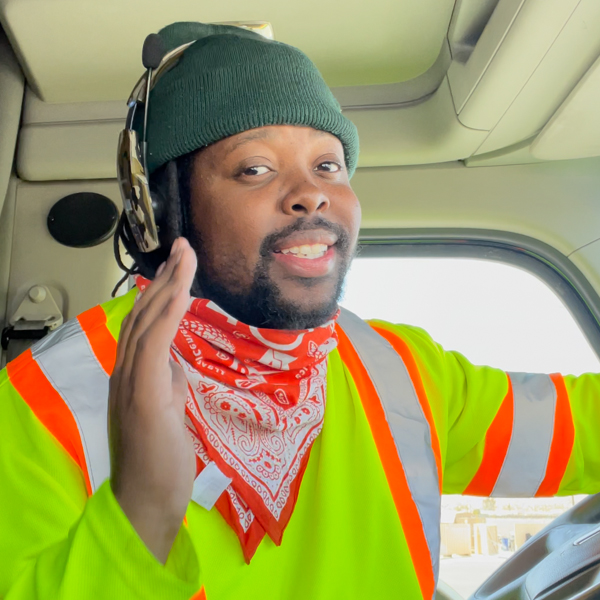 Today we are putting the spotlight on
Wazeer
, better known as the viral TikTok Trucker, Trucker Wazeer, who creates vibrant, informative, engaging, and humorous ( depending on who you ask) videos about his experience as a Truck Driver. Born and raised in Houston Texas, he can read music, and also went to film school. Let's get to know "Wazeer" and his experiences as a trucker.
What made you decide to be a trucker?
I was at a dead end financially and a crossroad in my life. I wanted a change of scenery and direction. At my lowest point of hopelessness and frustration I got the call from the company that I now drive for. They explained that they were hiring and if I was willing to relocate to Dallas for 3-4weeks they would assist me in getting my CDL. Out of fear, I was reluctant to go into the trucking industry. Despite my irrational fear of big rigs, I knew this could be the pivot I was looking for to change my life. I decided to take the plunge into CDL school. Sink or swim, I was not leaving Dallas without my CDL.
In the years that you have been driving, what are the significant changes that you've noticed in the trucking industry?
Being that I began my journey to become a Trucker during the covid pandemic, there was shortage of truckers. Over the course of my 10 months OTR, the demand has only increased, even as the restrictions of the lockdowns have for the most part subsided.
What made you start doing TikTok?
My younger sister suggested it to me. She told me many people on TikTok were interested in new careers paths due to covid. Boy was she right.
What attributes must one have in order to be a successful truck driver?
A respect for the truck is critical. If you respect the truck it will provide for you. If you do not respect the truck it will cost you in many ways. The biggest way could be your life or someone else's life.
What's the most memorable experience you've had while over the road?
Coming down Donner's pass in California for the first time. That was my first Mountain. I will never forget the feeling of the truck responding to gravity in that way. I had no idea how it would feel to have the truck accelerate from just the weight of the load going down an incline or grade.
What's your favorite Truck Brand / Model?
I love my Kenworth T680
Aside from being a trucker, any other things you dream of doing?
I am in love with all kinds of media. Music, film, and television. I would like to fuse all of them with my new found fame as a representative of the trucking industry. I would like to demystify what it is like to be an OTR trucker, so that people may consider it as a possible career.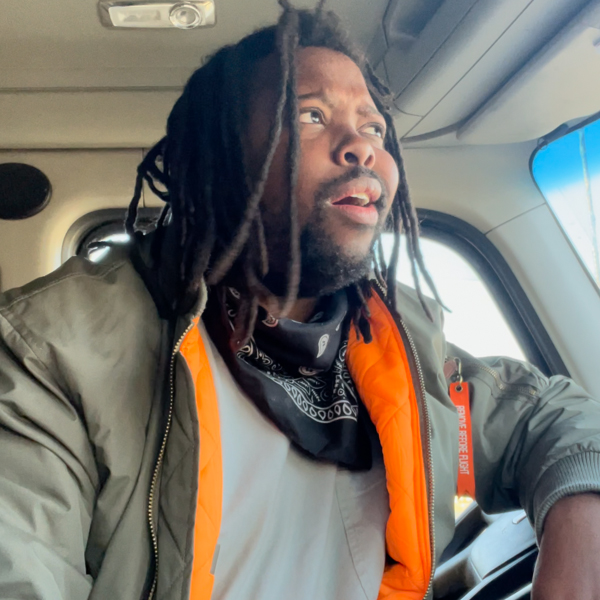 What's the best truck stop for you?
I love Love's for fuel. I fly to Pilot for their food.
What was the worst breakdown or setback you've experienced while OTR?
The first time I broke down was the worst because it was my first. I knew the protocol but the feeling of trucks flying past me while being stranded on the shoulder was uncomfortable to say the least.
We're glad that you use the Trucker Path on your day to day trucking. What features do you enjoy the most?
I love that the
Trucker Path app
shows icons for places I may need to go to on my route without me searching. The fact that I can also filter what those place are is the cherry on top. Very well designed and executed.
What are some tips that you would like to share for aspiring truckers?
Your peace of mind is everything. Be measured and focused. Trip planning relieves a ton of stress. Drive safe even when you are late. Use Trucker path.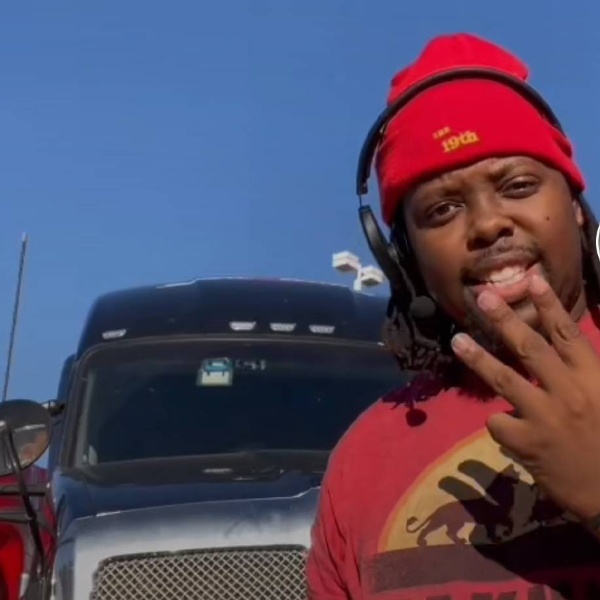 Where can people watch your videos on TikTok?
They can view my videos on my TikTok,
truckerwazeer
.Hope you guys enjoy!
By Aldous Aldwin