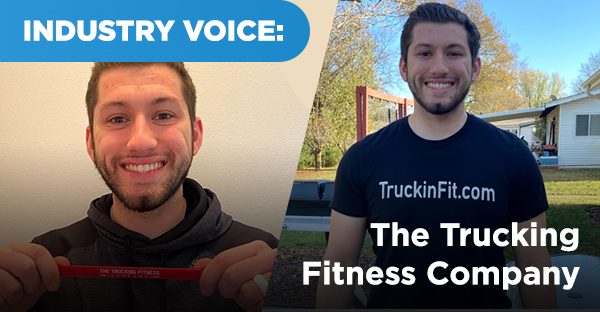 Trucker Path gets up close with The Trucking Fitness Company, whose mission is to help truck drivers exercise consistently while on the road so they stay behind the wheel longer and retire on their own terms. We're honored to talk to their Founder, Mark Manera and discuss what The Trucking Fitness Company is all about.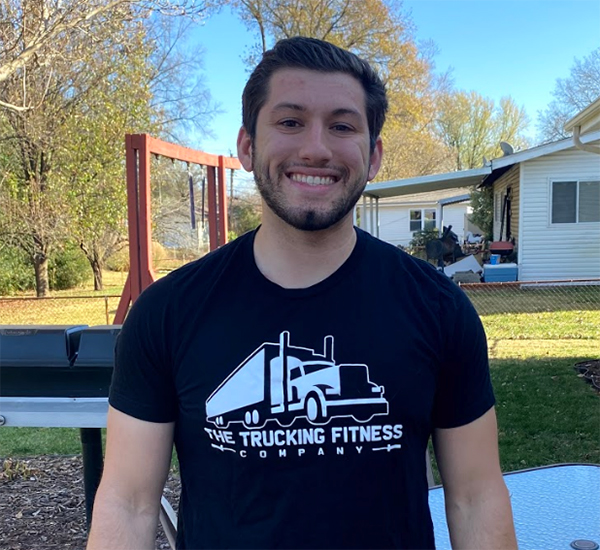 TP: Tell us a short story about you.
I was born and raised in St. Louis, Missouri and have been passionate about health and wellness my whole life. I grew up playing baseball and started doing Crossfit once my baseball career ended. Crossfit really ignited my passion for health and wellness. Which also inspired me to go to Physical Therapy school. A little trivia: my favorite TV shows are Shark Tank, The Bachelor, and Survivor.
TP: What made you decide to get into health/fitness and specifically for the trucking industry?
In my 5th year of Physical Therapy school, I had a clinical rotation in a small town in southern Missouri. Through that experience, I worked with a lot of truck drivers in the clinic. I saw the good and the bad of the trucking industry. And a lot of the bad aspects of the industry came from the reason why they were in the clinic in the first place, their health. After experiencing that and having a lot of long conversations with those patients who were truck drivers, I was inspired to start The Trucking Fitness Company. I wanted to give drivers everywhere a chance to fight back. Give them a chance to live a healthier life on the road.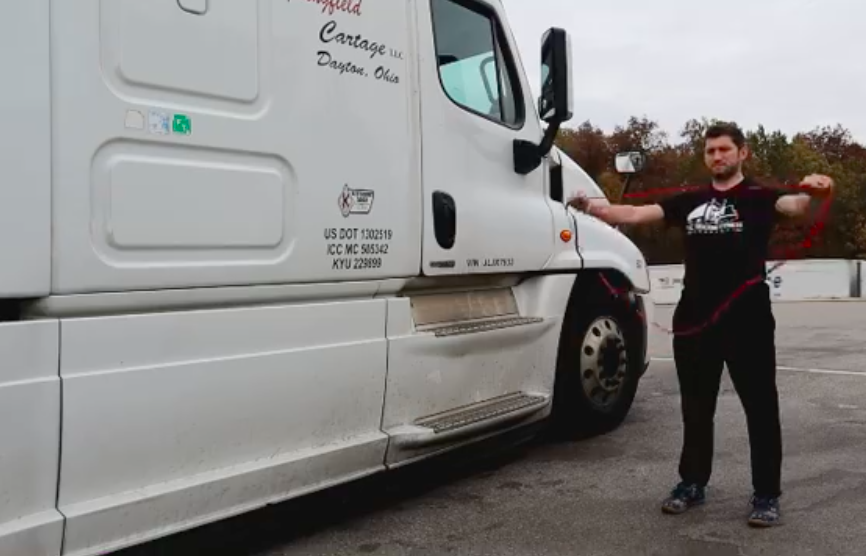 TP: Ever tried driving a truck?
I have not driven a truck before and I don't have my CDL, but I've spent plenty of time in a truck. I'm very open to the fact that I'm not a truck driver, but I think there are a lot of advantages to that. I have spent countless hours talking to drivers. I've listened to their stories, their struggles, and have asked them for a lot of feedback on our program and how we can make it easier for them to do while on the road. I have taken all of that information and combined it with my background of physical therapy/health and wellness to create something really special for the trucking industry.
TP: What are the common habits that a truck driver should change?
I think there's a mindset problem for a lot of truck drivers. And I don't think it's their fault for having this mindset, but moreso a cultural problem within the trucking industry. A lot of drivers don't make their health a priority because they think it's impossible to live a healthy life on the road. It's become so much of a norm in the truck industry that poor health seems to be a part of the job description. And I'm here to change that.Truck drivers need to do two things:
Take action. Just find a way to get started. You don't have to have a perfect plan, you just need to take the first couple of steps in the right direction. You'll figure out the rest of the plan as time goes on.
They need a support system. Life on the road is lonely at times. And when you're on your own, you need to find ways to create accountability in your life. One example of this is having a deep conversation with a close friend or significant other about your struggles and the reasons why you want to make a change in your life. Then they can help you stick with those changes and stay consistent during the tough times!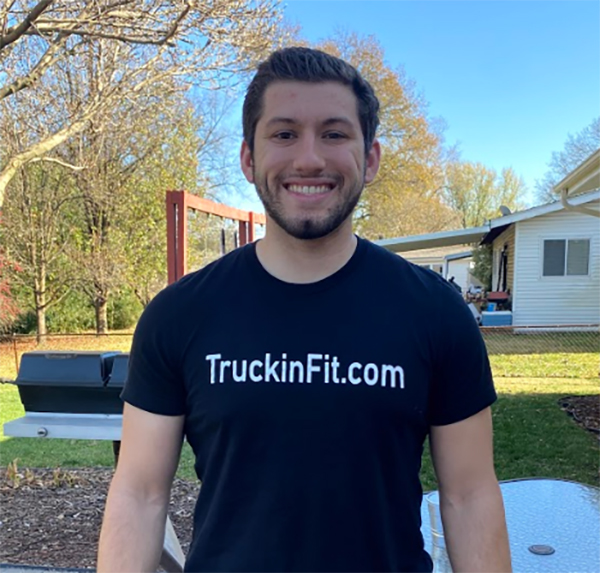 TP: Tell us something about The Trucking Fitness Company. How did it start?
The Trucking Fitness Company was born out of the experiences I had while working with truck drivers in a physical therapy clinic. I saw the struggles they go through and the lack of support they have with their health while on the road. So, I decided to do something about it. We are the best health and wellness solution out there for truck drivers. And we take a lot of pride in the fact that our program was built for truck drivers. No one else.Our goal is to meet you, a truck driver, where you're at and give you the easiest starting point possible. We want to take away as many barriers that have stopped you from starting in the past as we can. We're going to make it easy for you to lose that 30lbs, get more energy to play with your kids, and fight back so you can retire on your own terms. We do that through our easy to use app directly on your phone that gives you a daily 20-30 minute workout that you can do in or just outside of your truck with no gym or fancy workout equipment needed. We give all our members a free resistance band and that's the only piece of equipment you'll need! Also through our app, we help drivers build healthier lifestyle and nutrition habits while helping you stay consistent with daily messages, 24/7 access to a coach, and putting you into accountability groups with other like minded drivers.
TP: What do you think are the obstacles/barriers of truckers into getting a proper fitness routine?
There are a ton of obstacles that drivers face while on the road:
Being behind the wheel 8-11 hours a day
Limited food options
Lack of a community
Poor sleep while in their truck
No access to a gym or help on how to get started
The stigma within the trucking industry that truck drivers can't be healthy
Lack of confidence in their health
Feel down/depressed about where their health and wellness is currently at
Feeling like they can't do anything about it
Anxious about the future and how long they are able to work for/how long their career will be
Medical/health problems
Life expectancy of truck drivers is 16 years less than the average population
85% are overweight
48% are obese
2x higher risk of becoming obese compared to the average adults
1 in every 7 has Type 2 Diabetes
TP: What are the benefits of your program for truck drivers? Is there an age limit?
Our program gives truck drivers the chance to take back control of their health. We have a wide variety of drivers in our program from new truckers who don't want their health to go down the same path they see other's at the truck stops have gone down to 40 year vets who want to retire on their own terms. There's no age limit to our program. We have a program for all fitness levels and want to help!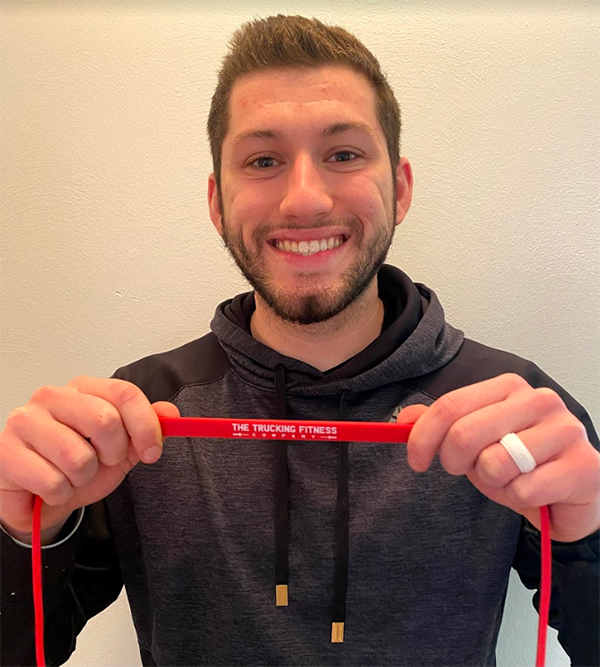 TP: What are some notable breakthroughs or improvements from Truckers that subscribed to your program?
We have had some awesome transformations throughout our time working with drivers. My favorite stories are the ones where I can tell they're in it for the long haul. The most recent story I can think of is one of our drivers, who for a while was struggling to make it stick and dealing with some family/job problems. She made the commitment to make a change in her life, started doing our workouts daily and lost 9lbs in the first two weeks. I'm not sure how much weight she has lost in total by now, but I can tell you that I see her posting her workout almost everyday. Something has clicked for her and this is going to be a lifelong change!
TP: What are some quick fitness tips that you would like to share for truckers?
There's no perfect plan. Instead of spending so much time planning up this perfect routine, put your shoes on and get moving. Just like driving, you don't get very far with your health and fitness goals without actually moving. So, if you feel like you're at a loss with exactly what to do, find a coach or program like ours that you can follow. If you have an activity that you enjoy and can consistently do while on the road, like go for a walk, do that!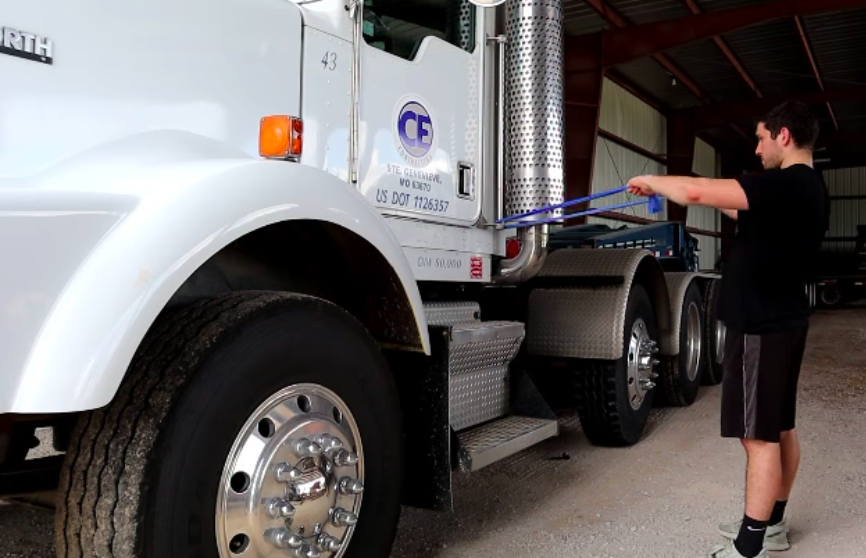 TP: How can truckers subscribe to your fitness program?
Our goal is to make it as easy for truck drivers to start exercising as possible! You can get set up and start your first workout in less than 5 minutes by visiting this
LINK.
And because we love all the people at Trucker Path so much, if you use the code
"TRUCKERPATH"
at the checkout, we will give you 20% off your first month!
By Aldous Aldwin