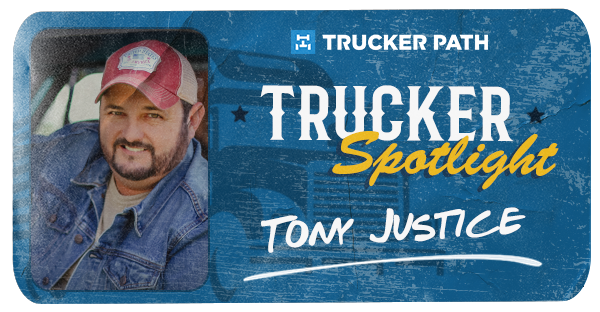 The Trucker Spotlight series explores the lives of truckers and their journey to make a difference in their industry. We interview different truck drivers to understand some life lessons that make them who they are today. We also learn more about their motivations, and the problems that they encounter on the job. We also tackle how Trucker Path's solutions helped them with what they do. The information that they provide helps inform other people who are looking to delve into the trucking world.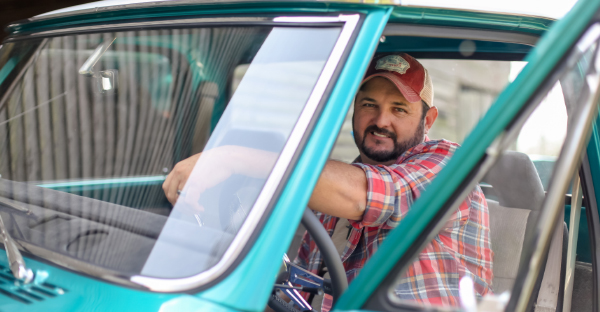 Today we are putting the spotlight on
Tony Justice
, a full-time trucker and one of country music's most talked about independent artists, selling over 100,000 albums, gracing magazine covers, and earning over 10 MILLION YouTube views. Let's get to know more about Tony and his life where the music meets the road.
Tell us a short story about yourself?
I was born in Visalia, CA but moved to Elkhorn Creek, KY when I was three. I grew up in Coal Country smack dab in the middle of the Appalachian Mountains. It's not to far from Van Lear, KY where Loretta Lynn was born. Growing up, I had 3 older brothers and an older sister. My dad owned three of his own trucks that he hauled coal with. He drove one and my two uncles drove the others. Dad was always serious when it came to keeping his truck up and it was my brothers and my responsibilities to wash and service the trucks every weekend. Dad always had Conway Twitty or Merle Haggard or George Jones blasting on the radio. I can't remember a time in my life without trucks or music being a part of it. I spent my 20s traveling and playing music. After a divorce, I got custody of my two daughters and figured the music has been fun but it's time to get a real job. In 2000 I got my CDL, hit the road and quit the music. Fate is a funny thing, but when I quit music is when it actually started gaining traction. I was blessed to find a company like ETI that allowed me to pursue my music and keep my job at the same time. The rest as they say is history.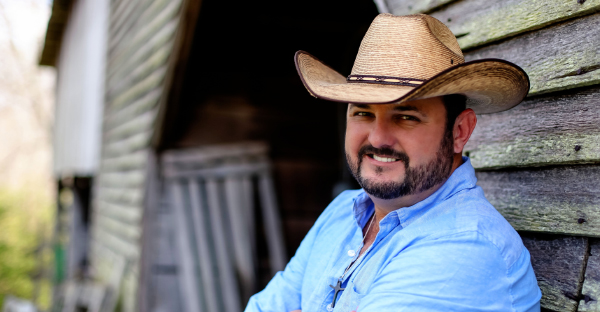 What came first? Trucking or Singing?
Singing came first, but as a kid, like most other kids, I love those big rigs and still love them today.
What got you into music? Who are your music influences?
My mom is a huge music fan and an amazing singer herself. Growing up, she had a gospel group that would travel to different churches. I picked up the bass guitar when I was six and starting playing in her group at the age of seven. I have to give credit to my mom for getting me interested in the music. I have several artists that I love. Most know I'm a Merle Haggard junkie, but I also like many other artists like Keith Whitney, George Jones, Alabama, Charlie Daniels, Don Williams, Tom T. Hall, Johnny Cash, Midland and Jamie Johnson – to name a few. Then you have my southern rock and rock n roll side with artist like The Eagles, Lynyrd Skynyrd, KISS, Journey, The Stones and E.LO.
How do you describe your music?
It's for the blue collar working class. I still truck these highways every week and that's what my songs are about. The journey… whether it's the journey trucking out to California or the journey of life. There are so many similarities between trucking and life. That's why the trucking industry has more songs written about it than any other industry and that is what makes them relatable to not only truckers but to the general public as well. A lot of writers these days stray away from reality. I feed on it when I'm writing.
If you could do a show with any artist, who would that be?
It has to be Merle Haggard hands down. Elvis would be my second choice.
What made you decide to be a trucker?
I always loved the big rigs. I grew up riding with my dad in the mid 70s through the mid 80s. I traveled playing music across the East from 1990 to 2000 in an old 84 model Chevy conversion van pulling a ten-foot equipment trailer. I would always fall in with a few trucks going the way I was going and get to chatting with them on the CB radio. I guess I was playing trucker – haha. My dad was my hero and damn good at what he did. He drove for 30 years hauling coal and then hauling tankers for Highway Transport out of Knoxville, TN. Who didn't want to grow up to be like their dad?
In the years that you have been driving, what are the significant changes that you've noticed in the trucking industry?
The advances in technology has to be the biggest changes I have seen. Some for the better and some for the worse. Regulations have increased dramatically as the old school brotherhood has decreased. It's still alive you just have to look a little harder.
What attributes must one have in order to be a successful truck driver?
Patience, dedication and a commitment to professionalism are so important. You treat the industry with the respect it deserves and it will give you respect back.
What's the most memorable experience you've had while over the road?
There are too many to recall, but I'd have to say running back from California one time. I hooked up with about seven other truckers – six men and one woman. We all stayed together from LA all the way to Dallas before we went separate ways. It was definitely and blast from the past and without a doubt we made old Southern Shaker proud and may have pissed off one Phoenix Evil Knievel who ended up having to chase his cowboy hat instead of us.
How do you balance driving, writing music, and performing?
I do the best I can. It's a challenge for sure but I have an amazing team back home who carry the bulk of the day to day. My wife, Misty, and my step-daughter, Lacey, do a ton of work along with my Director of Marketing, Laura Bull, and Chief Financial Director, Audrey Russell. Having a supportive boss like I do in Cline and Lisa Everhart also allows me to take off work to record, play shows and film videos. I'm truly blessed to have these people in my life.
What's your favorite Truck Brand / Model?
Easy: Peterbilt 379. My second choice would be the old Diamond Rios and then the W900 KW and the old Freightliner Classics.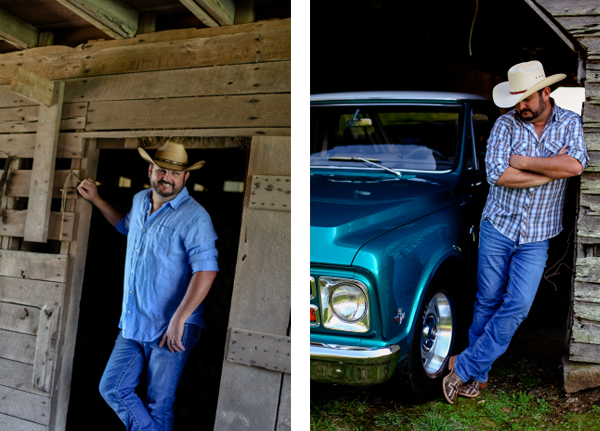 What's the best truck stop for you?
Loves is the one my company uses to fuel with and I like them. Some of my other favorites are Uncle Pete's, Iowa 80, Kewanee One Stop, Davy Crockett TA, and the old Queen City truck stop.
What was the worst breakdown or setback you've experienced while OTR?
It happened last year. I was rolling east on 72 in Alabama and grenaded this ole Cat. We got 1.3 million on a rebuild so I guess I can't complain too much about it.
What are some tips that you would like to share for aspiring truckers?
Don't just be a driver. Learn the industry inside and out. Become as familiar with it as possible. It will benefit you tremendously down the road. Don't allow yourself to become complacent with driving. After a few years, that is easy to do. It will bite you if you let it. Last but not least, no matter the situation you may find yourself in, NEVER… NEVER get in a hurry.Hope you guys enjoy!
By Aldous Aldwin