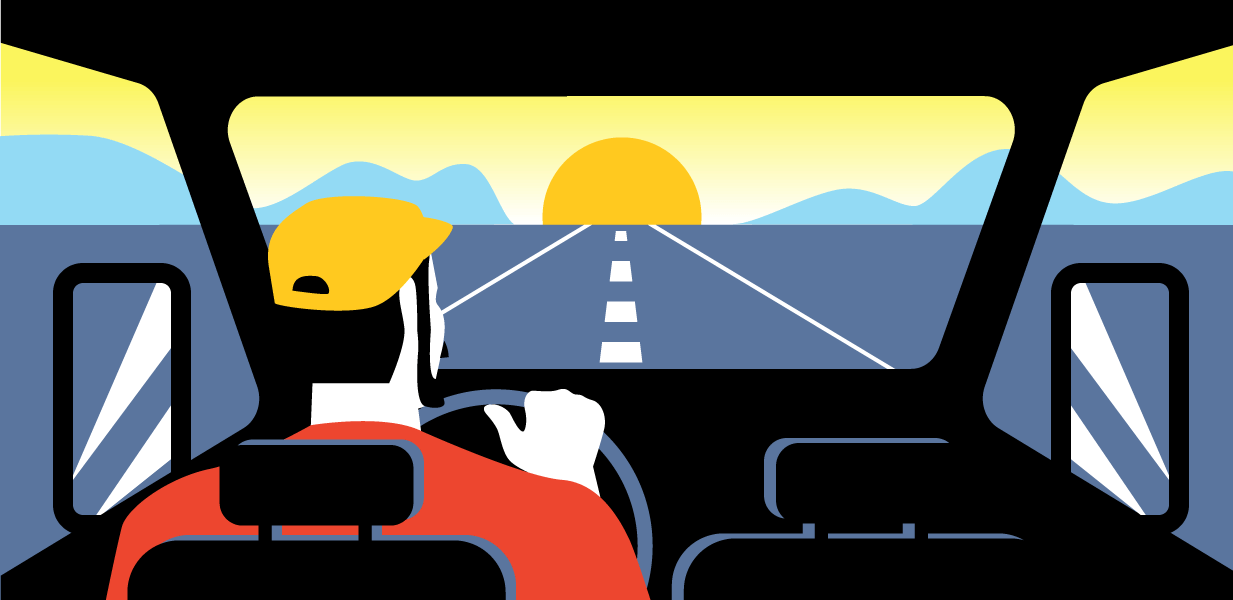 Motor Freight
Motor freight carriers haul truckloads for freight brokers and are responsible for transporting over 70 percent of all freight moved in America!
What is Motor Freight?
Motor freight is a variety of truck freight that can range from manufactured, commercial or residential materials that otherwise cannot be shipped by carriers such as UPS or FedEx delivery trucks due to the size, volume and other factors pertaining to the freight.
Just take a moment and look around the room you're in. You'll probably notice different types of furniture, electronics, and appliances – so where did they come from? Sure you bought them at the store but the things you buy are delivered by truck freight.
Motor Freight Trucking
When freight is ready to be picked up from the warehouse or distribution center and dropped off to the customer or store, motor freight trucking is needed. See truck drivers covered 450 billion miles in 2016 traveling across the country and back (and back again and again) delivering the freight that is in demand by the consumers. Trucking is the lynchpin in supply chain logistics and chances are if you bought it, a trucker brought it.
Meanwhile, motor freight brokers help facilitate the transporting of goods by connecting their shipper clients with motor carriers. Brokers will work with shippers to finalize a truck freight quote and then the subsequent freight rate will be paid to the carrier after the truck freight is delivered.
Truck Freight Carriers
If you're a freight broker, you can find motor freight carriers on load boards like Truckloads free broker load board. Truckloads has unmatched technology, providing brokers with access to over 100,000 verified motor freight carriers who are qualified and ready to haul your freight. It's easy to post truck loads via CSV or TMS and you can keep tabs to see which carriers have viewed your load and how many times.
Truckloads also has unique features such as Truck Search which allows brokers to search for available trucks in a specific location. View a carrier's Safer Watch Rating to confirm if they are qualified and if you're interested, contact the freight carrier directly. Now you can move more truck freight than ever before!
Truck Freight Companies
There are thousands of truck freight companies but they aren't all large carriers, in fact, 90 percent of trucking companies operate as small fleets with less than six trucks. These smaller fleets are typically representative of the types of carriers you'll find on Truckloads load board.
Some of the largest motor freight companies are the most well-known and you might recognize the names from their logos plastered on the side of the trailers rolling down highways across America and Canada.
The largest trucking companies are (in no order):
Saia
YRC
J.B. Hunt
Swift Transportation
Schneider
Werner
C.R. England
Old Dominion
Estes Express Lines
Prime